Simon Byrne appointed PSNI chief constable
A former Cheshire Constabulary officer whose contract expired while suspended from duty in 2018 will become the fifth chief constable of the Police Service of Northern Ireland.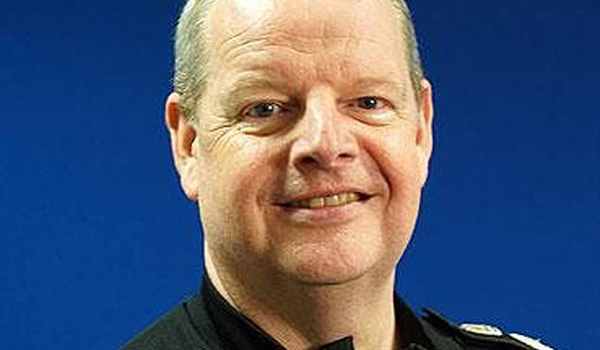 Simon Byrne will take over as the most senior police officer in the province next month when George Hamilton retires from the post.
In 2018, Mr Byrne was cleared of gross misconduct after facing 72 allegations of "having displayed a short temper and a lack of tolerance; engaging in angry outbursts and aggressive attacks upon his subordinates; and creating an intimidating, hostile and humiliating environment which caused distress and anxiety to staff in the ACPO office".
A North Yorkshire Police investigation concluded he had a case to answer for misconduct.
However, the misconduct panel said the investigation was flawed and recommended that chief constables in such a case should receive formal mentoring, and this might prevent it reaching the investigation and misconduct hearing stages in future.
The panel made "some limited criticism" of the way Mr Byrne behaved towards his staff but decided that it did not "approach a level which would breach the standards of professional behaviour, let alone constitute misconduct".
The proceedings brought against Mr Byrne by police and crime commissioner David Keane cost almost £350,000 and led to calls for Mr Keane to resign.
Mr Byrne's contract as chief constable of Cheshire Constabulary expired while he was suspended from duty.
He beat two PSNI chief officers – Deputy Chief Constable Steve Martin and Assistant Chief Constable Mark Hamilton – and Bedfordshire Police Chief Constable Jon Boutcher to lead the PSNI.
Interviews were held on Thursday and Friday (May 23 ad 24).
The appointment was made by the Northern Ireland Policing Board and confirmed by Secretary of State Karen Bradley in the absence of a devolved government.
Ms Bradley welcomed the decision and said: "I welcome the appointment today by the Policing Board of Simon Byrne as the new chief constable of the PSNI. I wish Simon all the very best as he takes up his new role, and builds on work of the current chief constable, George Hamilton, whose leadership has been vital during a challenging for policing in Northern Ireland. I thank George Hamilton for the significant contribution he has made to policing in Northern Ireland.
"PSNI continues to deal with many difficult issues on a daily basis and as an organisation makes a vital contribution to the stability of Northern Ireland. Simon brings significant strategic and operational experience to this role at a crucial time. I look forward to working with him and his senior team."
Mr Byrne began his career in the Metropolitan Police Service (MPS) in 1982. He has served with four forces as a chief officer over a 12-year period, including as Greater Manchester Police deputy chief constable before returning to the MPS as assistant commissioner and then taking on the head of Cheshire Constabulary in 2014.
He applied for the post of MPS Commissioner in 2017 but was not shortlisted.
The Police Federation for Northern Ireland (PFNI) welcomed his appointment.
PFNI Chair Mark Lindsay said Mr Byrne will immediately face a series of significant challenges including legacy, how the organisation is resourced and the ongoing 'severe' threat that is posed by dissident republicans.
Mr Lindsay said: "Mr Byrne will have to be across the range of issues that will fill his in-tray from day one. He has considerable operational experience and I wish him well in this new and very demanding role.
"I can assure him of the support and goodwill of this organisation in working collaboratively with him for the welfare and in the best interests of our men and women who deliver professional and courageous policing day and daily to all the people of Northern Ireland."