'Significant improvements' to complaints system in past year, says IOPC
The Independent Office for Police Conduct (IOPC) says it has has made "significant improvements" in the timeliness of investigations, with more than 90 per cent completed within 12 months.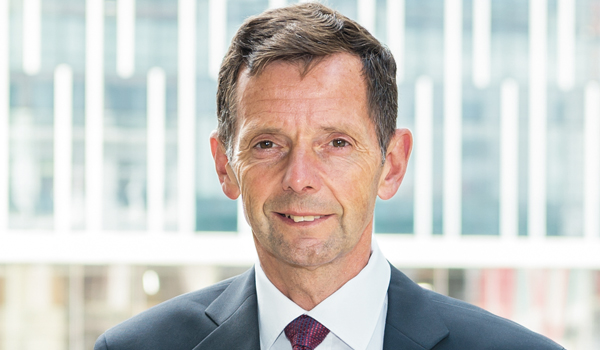 The IOPC's Impact Report 2020/21, published on Friday (September 17), shows that 91 per cent of 'core' investigations were completed within 12 months – up from 83 per cent in the previous year.
This compares with 82 per cent in 2018/19 and 69 per cent in 2017/18.
This does not include "major investigations" – which the IOPC describes as "large-scale or more complex cases such as the Hillsborough investigation".
The Police Federation of England and Wales has been lobbying Parliament for police disciplinary investigations to be concluded within 12 months from the moment an allegation is made as part of its Time Limits campaign.
It has tabled amendments to the Police, Crime, Sentencing and Courts Bill, which have already gained cross-party support, that would give legally qualified persons power to impose deadlines on investigations which have dragged on for a year.
The IOPC's report shows that in the past year it:
Began 465 independent investigations and completed 460;
Dealt with more 1,600 appeals or requests for a review of how a police force handled a complained, of which we upheld 526;
Made 216 learning recommendations. Ten per cent of its learning recommendations related to the police response to domestic violence and 16 per cent concerned police custody; and
Received more 4,670 referrals from forces – a seven per cent increase on 2019/20. Despite this, it decided on the "mode of investigation" within its three working day target in 82 per cent of cases.
IOPC Director General Michael Lockwood said: "This has been a challenging but highly successful year for the organisation, in which we have continued to use learning recommendations to improve the service the public experience from our police forces and also help officers better do their job.
"I am proud that over the past three years we have driven significant improvements to the complaints system. The police have powers that can impact on people's liberty and lives and it is vital the public have confidence that those powers are used properly, appropriately, and responsibly.
"The latest results from our stakeholder surveys were positive and our improved efforts to engage with stakeholders were highly praised. We benefited greatly from spending important time with communities across the country and listening to their issues and concerns. This means we can focus on what is important to them. This year, we met with over 300 community groups and organisations, gained positive feedback and valuable insights from these conversations.
"We are confident that our organisation is well-prepared for the challenges ahead and look forward to the opportunities presented by the ever-changing landscape and our expanded role within it."
In the past three years, the IOPC has made more than 400 learning recommendations aimed at improving policing in areas such as tactical pursuits, stalking and harassment and search warrants. It has completed almost 1,900 investigations, carried out more than 3,000 reviews of local investigations into death or serious injury matters and completed more than 6,000 valid appeals from people who were dissatisfied with the outcome or handling of their complaint by the police force.
The IOPC said the Covid-19 pandemic presented "new challenges" for police forces as well as changes to our lives and work.
In addition, it said there were "growing concerns" from communities about stop and search, Taser use, discrimination and disproportionate use of force.
"In response to these, a thematic review of stop and search investigations involving the Metropolitan Police Service (MPS) was conducted and a number of recommendations to improve these MPS interactions with the public were made," said the IOPC. "In addition, a review of more than 100 independent Taser investigations was also started, with learning recommendations published during summer 2021.
"Since the IOPC's establishment in 2018, young people's awareness of our organisation has increased as has stakeholder confidence in our work. The confidence of people from a black, Asian or minority ethnic background that police deal with their complaints fairly has also increased."
The IOPC said its customer contact centre dealt with around 500 calls each week between April 2020 and March 2021.