'Significant headway' on vetting and counter-corruption arrangements already being made, says Humberside Police
Humberside Police says it has already made "significant headway" in updating systems, resources and processes after it was found to require improvement at vetting, IT monitoring and counter‑corruption.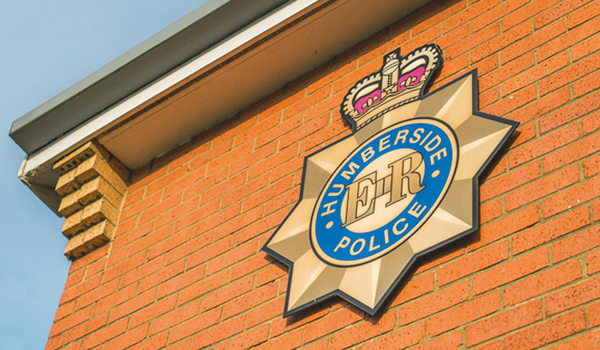 Although the force introduced a new vetting IT system in August last year, His Majesty's Inspectorate of Constabulary and Fire and Rescue Services (HMICFRS) found it did not link with HR system, which meant vetting staff could be unaware of changes to the workforce.
In addition, HMICFRS said IT monitoring software needed to be upgraded to support counter-corruption investigations.
Deputy Chief Constable David Marshall said: "Prior to our inspection, we had already identified a number of areas for development within our vetting and anti-corruption unit and have made significant headway in updating systems, resources, processes, and policies.
"The inspection, which took place in early 2023, looked at our historical position and quite rightly, made a number of recommendations in relation to staffing, processes and IT infrastructure.
"We are assured that many of the recommendations highlighted in the report are already in delivery phase, and it is anticipated that we will feel the positive effect of these changes in the coming months.
"This includes an increase in staffing resource, an update to our IT systems to make the vetting process more efficient, and more clarity around processes to ensure we are confident that our decision making is objective, well-documented, and reviewed on a regular basis.
"We are grateful to the HMICFRS team for highlighting additional ways in which we can further improve our vetting."
Mr Marshall added: "The HMICFRS report also explored our processes in relation to monitoring and assessing anti-corruption.
"We were pleased to be acknowledged for the level of professionalism within the team, but a small number of suggested recommendations were also made to further enhance the capabilities of the team. These recommendations will help us to further minimise the risk of corruption at Humberside Police.
"The report reflects where we were in respect of vetting and anti-corruption previously, but our communities can be assured that we have moved on significantly since then.
"Our most recent HMICFRS Peel Inspection found the force has a 'positive, supportive and inclusive culture' and rated us as 'outstanding' in both protecting vulnerable people and building, supporting and protecting the workforce.
"This includes how we deal with those who aren't fit to wear a police uniform; those who affect policing legitimacy, public trust and confidence, nationally.
"We are resolute in our expectations of officers and staff, and we will hold them to account when our standards are not met – whether through vetting, the force's robust misconduct process or other means.
"As you will have seen from recent media announcements, swift and decisive action will always be taken to ensure those officers are removed from the organisation and we do all we can to prevent them from working in policing again."
The inspectorate recognised that areas for improvement identified at the time of its inspection on the effectiveness of vetting and counter-corruption arrangements may have already been addressed by the force.
"The force told us it is experiencing some problems with the new [vetting IT] system," said HMICFRS. "It is working with the IT supplier to resolve these problems.
"In addition, most of the vetting data is still on the old vetting system. This means force vetting unit (FVU) staff must use the two systems simultaneously to manage the force's vetting arrangements.
"To overcome this, the HR department provides the FVU with information about workforce changes. But the force told us that HR doesn't consistently pass this information to the FVU in every case. This means the FVU may be unaware of some changes to the workforce."
HMICFRS recommended that the force should improve its vetting arrangements to make sure that:
It has a clear understanding of the level of vetting required for all posts and that all personnel have been vetted to a high enough level for the posts they hold;
It maintains accurate records of all non-police personnel and that they all have the correct vetting clearance for their roles;
When concerning adverse information has been identified during the vetting process, all vetting decisions (refusals, clearances and appeals) are supported with a sufficiently detailed written rationale; and
When granting vetting clearance to applicants with concerning adverse information, the force vetting unit creates and implements effective risk mitigation strategies, with clearly defined responsibilities and robust oversight.
HMICFRS said Humberside Police also needs to make sure it introduces upgraded IT monitoring software and uses it to monitor all use of its IT systems to support counter-corruption investigations and proactively gather intelligence.
In addition, the inspectorate recommended that force should improve how it collects, assesses, develops and investigates counter-corruption intelligence by making sure that:
Its annual counter-corruption strategic threat assessment and control strategy have an implementation plan with accountable action owners and that the force uses these processes to identify and manage corruption threats effectively;
Its counter-corruption unit has sufficient resources and suitably trained staff to meet demand and allow for proactive intelligence collection; and
It maintains effective working relationships with external agencies and organisations who support vulnerable people to encourage reporting and to safeguard potential victims.