'Significant changes' to knife crime will take ten years
The Mayor of London has warned that the spate of knife crime in the capital should be seen within the context of police budget cuts.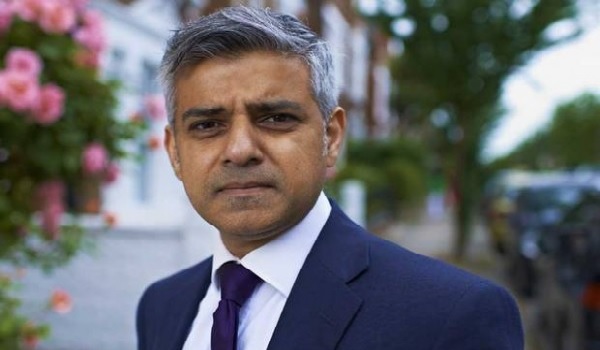 Sadiq Khan spoke out after four people were fatally stabbed in London over the last five days, including a 15-year-old in Bellingham and a 17-year-old in Clapham.
The Mayor told BBC Radio 4 that it does take "some time to change things around", and the steady changes seen in places like Glasgow indicate it could take up to ten years.
Mr Khan has turned to Scotland's Violence Reduction Unit (VRU) as a model for his own VRU, and is seeking a public health-based response, alongside law enforcement, to the recent spate of attacks in the capital, in a similar way to how Glasgow's high rate of homicides was cut.
And he said London is only now implementing the same strategy as Scotland due to it having to reduce numbers of officers and staff, alongside other public services over the last few years.
"The reason why you must look at it [the statistics of violent crime] in context is because in London we've had a public health approach in the context of record cuts in policing and public service.
"We have lost more than 3,000 police officers and we've lost more than 3,000 community support officers and on top of that we've lost more than 5,000 staff. But additionally, we've had more than 30 youth centres close down and 13,000 places for young people close down.
"We have to be tough in terms of enforcement, and that's why we have officers in the Violent Crime Task Force doing stop and searches and taking knives off our streets… but that we also have to be giving young people constructive things to do such as youth centres."
The Metropolitan Police Service (MPS) is currently recruiting and hopes to have 30,500 officers by the end of the year.
But, Minister for Crime Victoria Atkins refuted Mr Khan's claim that there is a direct relation between officer numbers and rises in violent crimes, citing other spikes of violence in the capital – such as one in the late 2000s – when the MPS had far higher numbers of officers.
The police need to focus on the "changing nature of crime", she said, where gang leaders are communicating over social media and exploiting children to run drugs across the country.
The minister said victims of crime want officers to prevent young people from entering criminality in the first place.
Responding to last week's budget, the CEO of knife crime charity Ben Kinsella Trust, Patrick Green, said that planned cuts to the MPS "will make it harder for them to work with young people".
Steve O'Connell AM, Chairman of the London Assembly Police and Crime Committee, said: "There needs to be a step change in the capital's response to violence. We await more detail about the Mayor's planned Violence Reduction Unit and what sort of impact this will have. We hope it is not too little too late.
"Our young people are being killed now and urgent action needs to be taken to stem the tragic waste in potential of our children."
The MPS has also announced today that a 17-year-old has been arrested on suspicion of murdering 17-year-old Malcolm Mide-Madariola in Clapham.
Two men – aged 19 and 21 – have been arrested on suspicion of murdering a 22-year-old in Anerly.
Detectives are still investigating the murder of 15-year-old Jay Hughes in Lewisham.
The investigation of the murder of 38-year-old Rocky Djelal in Rotherhithe is also still on-going.