Shoreham Airshow: Court date set as pilot to be charged over crash deaths
The widow of a former officer killed in the Shoreham Airshow disaster has praised Sussex Police for its "support" as the crash pilot is to be charged on 11 counts of manslaughter by negligence.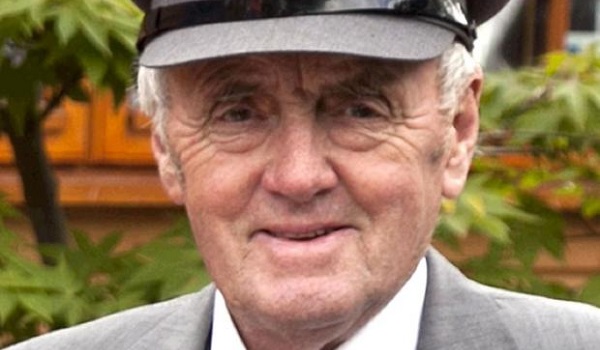 Edwina Abrahams, the wife of 76-year-old Maurice who was on his way in a Daimler to collect bride Rebecca Sheen for her wedding when he died, said she was "very relieved" to learn criminal charges are being brought in the Sussex Police investigation.
Vintage jet pilot Andy Hill was performing aerobatics when the Hawker Hunter plane crashed on to the A27 in Sussex on August 22, 2015 – killing 11 men.
Mr Hill, 54, is due to appear at Westminster Magistrates' Court on April 19 where he is to face 11 counts of manslaughter by gross negligence and one count of endangering an aircraft, the Crown Prosecution Service (CPS) said on Thursday (March 22).
Families met with prosecutors at the force headquarters in Lewes earlier to discuss the decision.
Simon Ringrose, from the CPS special crime division, said he had found there was sufficient evidence to charge Mr Hill after a "careful review" of the case.
Families of those who died have waited nearly three years to learn whether charges would be brought, MP Peter Kyle said.
Mrs Abrahams, whose husband had worked for the Ringmer-based Chariots Chauffeurs for 20 years after leaving the police service, said: "We are very pleased it has got to this point and know that things are going forward.
"It's taken such a long time to get here."
She said on Wednesday (March 21) that the families of the victims had been "supported by our police liaison officer. The police have been brilliant."
Hove MP Mr Kyle said: "This is the right decision. My instinctive first reaction is that for the families this must be just an enormous moment for them to hear this and an unbelievable relief.
"I want this to move forward with the pace it has been missing to date so that families can get the justice that they all need and deserve."
Mr Kyle said no family should have to endure a "torturous" wait of 31 months for authorities to "pass information from one to another" and that he and East Worthing and Shoreham MP Tim Loughton would be "pressing hard" for changes in regulation and legislation.
But James Healy-Pratt, head of aviation at Stewarts Law who is representing some of the victims' families, said there had been mixed reactions to the news.
He added: "At least the families now know what the position is with the criminal proceedings. But it means the inquest will likely be delayed by another year at least which is difficult for them.
"So it could be 2019, four years after the event, before they can get closure.
"Eleven innocent victims lost their lives. Prosecutions will not bring any lives back, but it may raise awareness."
In a statement, Rebecca Smith, aviation lawyer at Irwin Mitchell which represents 14 relatives, said: "It is important that the families affected by this tragedy understand exactly what happened to cause the crash and what lessons can be learned to prevent similar issues in future.
"Nothing can turn back the clock and many of those affected may never fully recover from the trauma of what happened. We are working with our clients to ensure that they secure the best possible support to maximise their recovery and rehabilitation."
Mr Hill, a trained Royal Air Force instructor and fast jet pilot, was seriously injured in the crash, which saw him thrown clear of the aircraft.
He was initially placed in a medically induced coma and was interviewed by police following his discharge from hospital.
Sussex Police confirmed that Mr Hill would be formally charged with the offences and said the force's specialist officers will continue to support the families and friends of those who died.
Coroner Penelope Schofield had said she was working towards holding a full inquest in the autumn, but the proceedings will be postponed until criminal proceedings have concluded.
The Shoreham Airshow has not been staged again since the disaster, out of respect for the families of the men who died.
Chauffeur Maurice Abrahams, who served Hampshire Constabulary four decades ago, had previously been with the Grenadier Guards and the Parachute Regiment as well with United Nations peace-keeping forces in Cyprus and Bahrain.
In a statement, posted on the Sussex Police website at the time of his death, Mr Abrahams' family said: "Maurice is a well-respected and loved father and husband.
"He enjoyed his work chauffeuring his beloved Daimler car and he enjoyed gardening.
"In his thirties he served as a police officer with Hampshire Police."