'Shocking' rise in young girls coerced into filming own sexual abuse
Online predators are increasingly coercing young girls into filming their own sexual abuse, according to the latest annual report by the Internet Watch Foundation (IWF).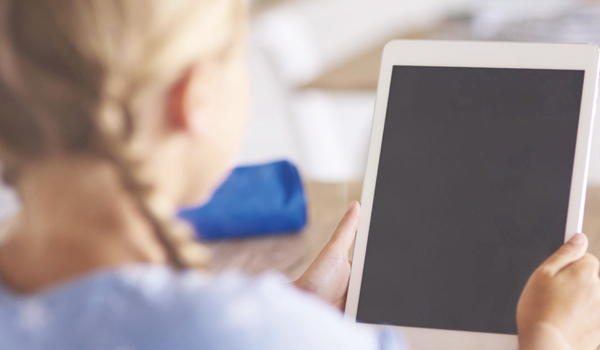 Eighty per cent of self-generated child sexual abuse content identified by the IWF in 2020 involved girls aged 11 to 13.
IWF chief executive Susie Hargreaves OBE said the scale of the problem was "appalling".
'Self-generated' material now accounts for almost half of all online child sexual abuse identified by the IWF.
Predators groom, bully, and coerce their victims into filming their own sexual abuse on internet-enabled devices, often in the child's own bedrooms in their family homes, said the IWF. The images and videos of this abuse are then shared widely online.
"The scale of the problem is appalling, and our fear is without intervention it will get worse, and more and more girls will fall victim to this pernicious and manipulative form of abuse," said Ms Hargreaves.
"This is a pivotal time. With more people spending more time online, predators are finding new ways to contact and manipulate children who are, in many cases, a captive audience at home with their devices. Lockdown has made this worse."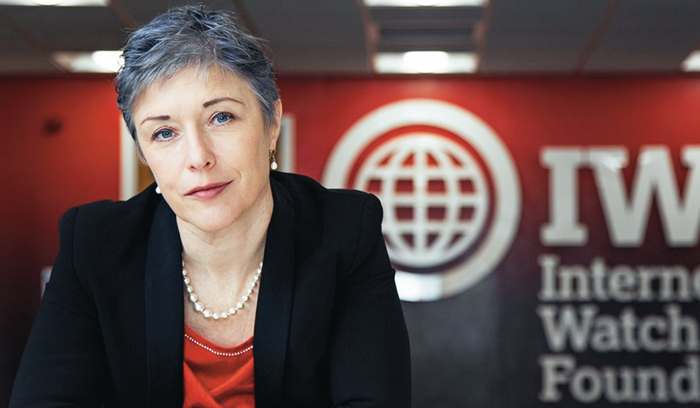 New analysis in the IWF's annual report published on Wednesday (April 21) shows the growing risk of children, particularly girls aged 11 to 13, being targeted by online sex predators.
The report confirms that in 2020 there were 68,000 cases of self-generated sexual abuse imagery – 44 per cent of the total cases the IWF took action on last year and a 77 per cent increase on 2019's figure of 38,400.
The IWF says some of these videos contained Category A material – the most severe level of abuse, which includes penetrative sexual activity.
In total, IWF analysts acted on 153,350 confirmed reports of online child sexual abuse material – an increase of 16 per cent from 2019.
Now, a hard-hitting IWF campaign, backed by the Home Office and Microsoft, is aiming to "empower" girls, and warn parents about the "dire" risks posed by online predators targeting children.
The video, part of the 'Home Truths' campaign aimed at parents, shows a queue of adult sex predators lining up outside a house, before going inside and upstairs to a child's bedroom, with the parents oblivious to the open door to abuse in their own home.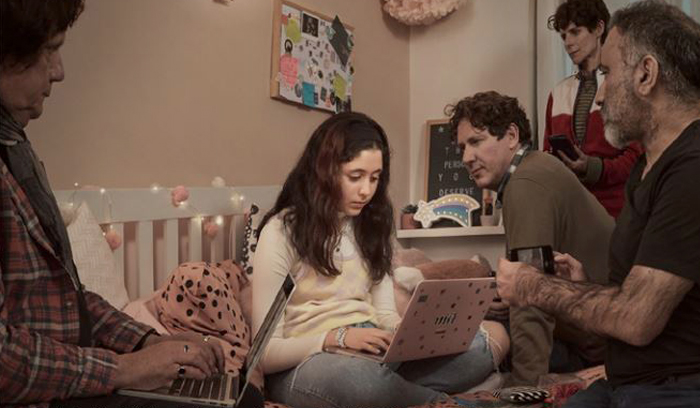 "Some of the campaign is shocking. But the threat and the abuse is shocking," said Ms Hargreaves. "We don't want to frighten people, but we do want to build resilience to the threat of self-generated sexual abuse of children. We want to help teenage girls to recognise the actions that constitute self-generated sexual abuse as abuse.
"We want them to feel empowered to take control, and to understand how to deal with inappropriate requests and report them to a trusted source."
The campaign, 'Gurls out loud', will target teenage girls through social channels including Instagram, Snapchat, TikTok, YouTube and Google display.
As well as reaching out to children, the campaign will aim to raise parental awareness of the issue, and to motivate parents to educate themselves on actions they can take to protect their children.
Tink Palmer, chief executive officer of the Marie Collins Foundation, a charity that works to help victims of child sexual abuse and their families, said the impact of this sort of grooming and abuse is serious and can have long-standing impacts.
"In many cases it is pre-pubescent children who are being targeted. They are less accomplished in their social, emotional and psychological development," she said.
"They listen to grown-ups without questioning them, whereas teenagers are more likely to push back against what an adult tells them."
Ms Palmer added: "What we hear from victims is that they felt what they were doing was wrong but felt forced to do it.
"They are likely to feel confused. If it's a fearful situation, that will be something they carry forward and will, almost inevitably, cause problematic behaviours or understandings about relationships."
Andy Burrows, head of Child Safety Online Policy at the NSPCC, said: "This report shows the sheer scale of gendered abuse online and the worrying growth in offenders exploiting platforms popular with teenage girls to coerce them into sending self-generated images.
"The IWF's work to detect this abuse is vital when our own research shows that more than four in five grooming offences involve girls, but we also need a broader strategy to detect and disrupt abuse at an early stage.
"The Government can prioritise tackling gendered abuse and self-generated images by ensuring its Online Safety Bill compels tech firms to do more to prevent sexual abuse taking place on their platforms and holds managers who fail liable for dangerously designed products."
Home Secretary Priti Patel said "the scale and severity of online child sexual abuse is shocking", and highlights the importance of the Government's proposed Online Safety legislation requiring technology companies to keep their users safe online, particularly children.
"But these companies should not wait for legislation to be in place before they take action to address these abhorrent crimes," she added.
Jacqueline Beauchere, Microsoft's Global Digital Safety Advocate, said it was important to tackle the root causes of abuse.
"The horrific problems of online child sexual exploitation and abuse require a whole-of-society approach," she said.
"Beyond developing and deploying technology tools and techniques to help protect children from serious digital safety risks, Microsoft is committed to working closely with the IWF and others to address the root causes that lead to child sexual exploitation and abuse."
Secretary of State for Digital, Culture, Media and Sport, Oliver Dowden, said the latest figures make it "clearer than ever that internet companies need to do more to protect their youngest users".