Sharp increase in number of British modern slavery victims
The number of British people identified as being victims of modern slavery has increased by more than 70 per cent in the past year, with a rise in the exploitation of children and vulnerable adults by County Lines drugs gangs a major factor.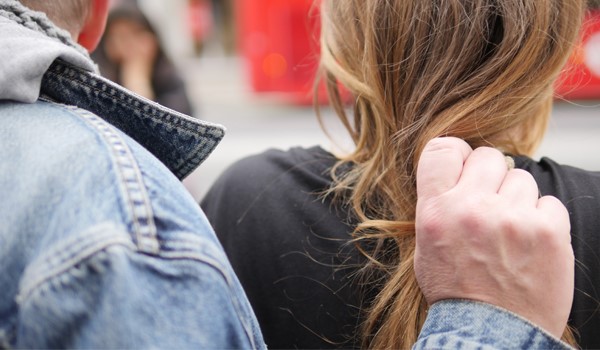 More than 2,000 UK nationals were recorded as being possible victims of trafficking, with more than a quarter of all modern slavery victims now British, up from 21 per cent the previous year, according to a report by The Independent newspaper.
And The Salvation Army, a charity contracted by the Home Office to provide safe housing and support to modern slavery victims, said it had seen a 58 per cent rise in British nationals entering its service in the past year.
In a report published this week – Supporting Victims of Modern Slavery – The Salvation Army said its referral officers found that the rise in British victims was likely to be down to gangs trafficking drugs into rural areas. Files also highlighted an increase in the "worrying new trend" of 'cuckooing', in which County Lines dealers take over a vulnerable person's home as a local base and manipulate them into working for them.
The charity said the number of UK victims who had been enslaved through labour exploitation, which includes forced criminality, rose by 63 per cent between July 2018 and June 2019, and was by far the most common type of exploitation, accounting for 48 per cent of cases.
Of the 136 British modern slavery victims supported last year by The Salvation Army, 96 had been forced to either sell drugs or carry out manual labour, such as farm work.
Of the others, 30 were forced into sexual exploitation and nine were trapped in domestic servitude.
Major Kathy Betteridge, The Salvation Army's Director of Anti-Trafficking and Modern Slavery, said: "It's appalling that anyone is forced to work as a slave whether a British national or a victim from across the world. Our report shows that gangs target vulnerable people, often with mental health issues, to act as drug runners, or to move cash. However, people are also being forced to work as slaves in places like farms, car washes, and even nail bars."
The report also showed that 2,251 people from 99 different nationalities accessed The Salvation Army specialist services within a 12-month period. Of these, 1,247 were women, 19 per cent of whom were pregnant or thought they were.
The total number of victims was up 21 per cent on the previous year. Of these, 881 were trafficked for sexual exploitation, 1,072 for labour exploitation and 274 for domestic servitude.
A Home Office spokesperson said: "Modern slavery and human trafficking are barbaric crimes and we remain committed to stamping it out and supporting victims. More potential victims are being identified and protected due to greater awareness and improved understanding of modern slavery.
"Our recent significant reforms to the National Referral Mechanism, such as the introduction of new Single Competent Authority and the launch of a digital referral form, ensure we get victims into the support they need more quickly."