Shared blue light welfare unit takes to the road
Nottinghamshire police officers and firefighters will be able to have breaks at major incidents through a new shared vehicle procurement.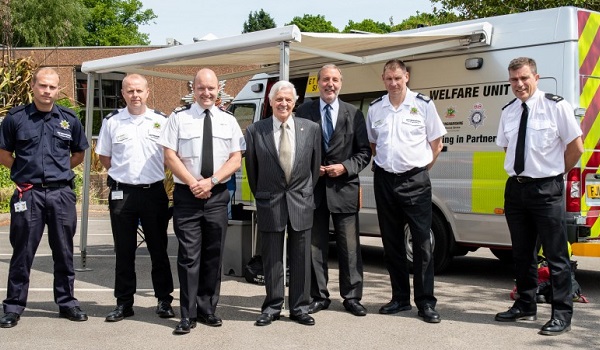 The joint Nottinghamshire Police/Fire and Rescue Service van ensures staff can have access to a seating area, catering facilities and toilets no matter where they are in the region.
The vehicle replaces a command trailer that is no longer fit for purpose – and will put an end to the practice of hiring welfare vehicles from rental agencies when needed.
The force claims the initiative will reduce unnecessary delays and expenses, and will help make it an "employer of choice".
Police and crime commissioner Paddy Tipping said: "There's a great deal of work going on with fire and rescue colleagues including better sharing of our estate and equipment and greater cooperation and emergency planning. This latest project makes complete sense.
"Officers and staff from both organisations are expected to spend a great deal of time at incidents and it's entirely likely that they will be in attendance at the same location.
"A properly kitted-out welfare unit is an essential resource for those attending and this joint, bespoke unit will be a much more efficient solution than recurrent rental contracts."
Bryn Coleman, Nottinghamshire Fire and Rescue Service area manager, said: "This is yet another step forward in our collaboration journey and our relationship with Nottinghamshire Police which, much like our relationship with our other key partners, is going from strength-to-strength."