Shadow Home Secretary attacked over 'inflammatory' remarks
Diane Abbott's comments on the police's "disproportionate level of force" have been criticised as inflammatory by the Police Federation of England and Wales (PFEW).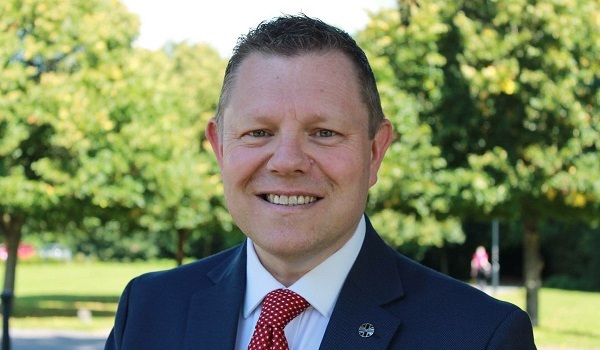 A video of several Metropolitan Police Service (MPS) officers trying to stop and search a man who was suspected of a serious violence offence was widely shared over the weekend.  
Diane Abbott tweeted the video on Saturday (October 6) which shows the suspect clearly resisting detention and shouting that he could not breathe. 
The MP for Hackney North and Stoke Newington said in her tweet: "Too often a disproportionate level of force is used by police against young black men. It has to stop. Evidence based stop & search is important in fighting crime, but all that we see here is the type of video that poisons police-community relations." 
PFEW chair John Apter responded by saying: "As Shadow Home Secretary these comments are inflammatory and cause tensions within communities. Such sweeping anti-police statements without knowing the facts are incredibly damaging. It is comments like these which poison police-community relations." 
Ms Abbott's tweets received over 2,000 replies, many from angry police-related accounts. A retired officer and campaigner on police protection, Norman Brennan, added that Ms Abbott ignores all the times when officers surround "a young black man who has been shot/stabbed and fight to save his life".  
And when two MPS officers were stabbed over the weekend, Ms Abbott was heavily criticised for not responding despite her home affairs brief and representing the neighbouring borough in Parliament. 
@Erabus asked: "What about the officers stabbed overnight. Is that disproportionate too Diane? What has that done for police community relations? Will you be Tweeing [sic] about it?" 
The anger aimed at the Shadow Home Secretary contrasted with the response to Louise Haigh, Labour's Shadow Policing Minister. Ms Haigh was commended for her supportive comments: "Appalling – my best wishes for the recovery of these officers who sadly face such risks every day they work to keep us safe", she said on Twitter.  
@oldblackfener said: "I wholeheartedly agree with you. It's a pity that @HackneyAbbott doesn't tweet likewise rather that her police knocking tweets that she seems to prefer which are even more worrying with her being Shadow Home Secretary." 
A spokesperson MPS has confirmed that the incident has been referred to the internal Directorate of Professional Standards and will be investigated. However, as the 23-year-old suspect has since been charged with possession of cannabis, obstructing a drugs search and two counts of assault, the MPS is unable to comment further. 
Mr Apter wrote to the Shadow Home Secretary in a private letter yesterday addressing his concerns: "I would expect someone holding such a responsible office to refrain from speculative comments which damage police-community relations", he said.