'Serious concerns' raised about lack of resources at WMP
A senior coroner has raised concerns that West Midlands Police (WMP) does not have enough officers to deal with the demands being placed on it after hearing evidence that it effectively ran out of resources on the night a woman took her own life.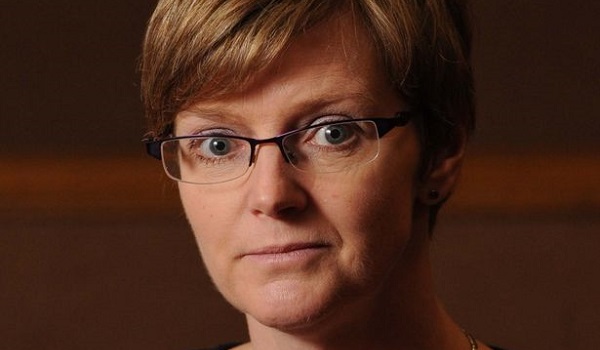 Louise Hunt, Senior Coroner for Birmingham and Solihull, has written to Home Secretary Priti Patel, WMP Chief Constable Dave Thompson and West Midlands police and crime commissioner David Jamieson warning that "urgent attention" was needed to address the problem, particularly at night, as current resources were "unable to deal with the large volume of cases the force is expected to handle".
Her report followed the conclusion of an inquest into the death of Karen Burns, whose body was found hanging from a basketball net in the Lea Hall area of Birmingham at 6.15am on March 23 this year. Ms Burns had left a note warning of her intentions.
The inquest heard that earlier that morning, the ex-partner of Ms Burns had called 101 to report that she had threatened to smash up his car and then kill herself.
Although the call handler was informed that Ms Burns had threatened to take her own life the previous year, the call was incorrectly graded as P3, meaning a response would be provided within eight hours, rather than a P2, which would have led to a response within one hour.
However, the inquest heard that even if the call had been graded correctly, no officers would have been able to attend as all those available were attending P1 calls, which require a response within 15 minutes.
The coroner's report stated: "The evidence confirmed that nearly all the P2 and P3 calls went unanswered that night. This raises a serious concern about the amount of resources available to WMP."
The force has seen officer numbers fall by 2,000 since 2010. The former chair of the West Midlands police federation warned earlier this year that the force had "too few officers with too many incidents to deal with" following a surge in false burglary alerts.
The way WMP manages its resources and runs its control room has also been criticised by Her Majesty's Inspectorate of Constabulary, Fire and Rescue Services.
In the most recent inspection report, published in May this year, HM Inspector Wendy Williams noted that while the force had tackled "serious problems" in control room procedures that were identified in 2018, she continued to be "concerned about how the force responds to its current demand".
The report stated: "The force needs to improve its response when a vulnerable person calls the control room. Control room staff do not consistently apply the 'Thrive' risk assessment to incoming calls. The force receives a high volume of calls and needs to make sure backlogs in response do not build up. Control room supervision needs to improve."
Superintendent Jason Anderson from WMP Force Contact told Police Professional: "It is clear from the coroner's findings that the wrong grading of this call made no difference to the tragic death of Ms Karen Burns, however, WMP does accept that the call taken on March 23, 2019, was graded incorrectly.
"We take our response to emergency calls extremely seriously and constantly monitor the level of resources and performance to ensure appropriate resources are available across the demands we face.
"Further training for all call control room staff is ongoing and a new command and control platform is being developed to support call handlers and those involved in resource despatch."
Although the call handler resigned from WMP shortly afterwards, a force spokesperson said that had they still been employed they would have faced management action.