'Serious blow to organised crime' as officers discover £550 million of methamphetamine
Australian Police have seized their largest ever haul of methamphetamine after finding 903 kilograms in boxes full of hollow floorboards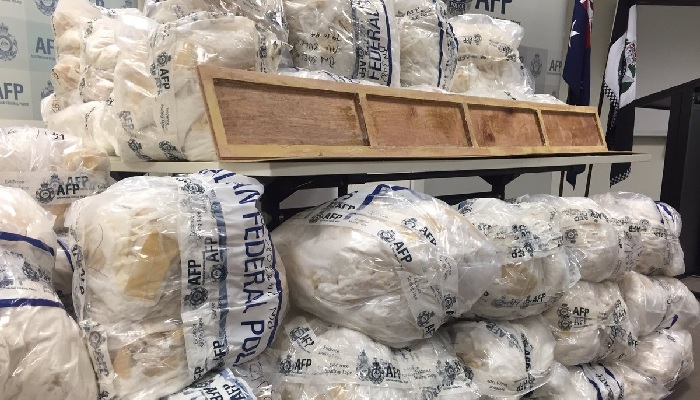 Today's (April 5) announcement follows an investigation that began in January when the Australian Federal Police (AFP) provided intelligence to the Victoria Police Clandestine Laboratory Squad about a makeshift facility operated by a drug cartel in Box Hill, Victoria.
Officers conducted 12 search warrants in the Blackburn North, Blackburn South, Box Hill North and Doncaster areas and seized 40 kilograms of methamphetamine – known as ice – 175,000 cigarettes and $140,00 (£85,000) in cash.
One month later, the AFP raided a warehouse in Nunawading, Victoria, thought to belong to the same cartel, and found the record quantity of the drug hidden inside 70 boxes of wooden floorboards.
The haul is believed to be worth £550 million.
Two Australian men aged 53 and 36 have been charged with commercial drug trafficking and face a potential life sentence if convicted. Police are still searching for two men in their 30s.
Federal Justice Minister Michael Keenan said the seizure was a "serious blow to organised crime across the country".
"This is money that hasn't gone into the pockets of organised criminals and, of course, it means this is an enormous number of hits of ice that have been taken off our streets," he said.
Australian Prime Minister Malcolm Turnbull added: "This is a great credit to border protection and police in confiscating this.
"Our response to ice is ruthless. Interception of trafficking, of smuggling, of dealing, we are working domestically and internationally to catch these merchants of death."
The AFP announced the record seizure just one week after the Australian Border Force arrested three men in Melbourne and seized 300 kilograms of ice hidden in metal gates.
Australia's previous largest haul of methamphetamine came in November 2014, when officers in Sydney seized 880 kilograms of the drug.