Serial offender taught 'online masterclass' in paedophilia
An online blackmailer who forced children to engage in sexual activity and then sold the footage to others contacted nearly 2,000 people worldwide.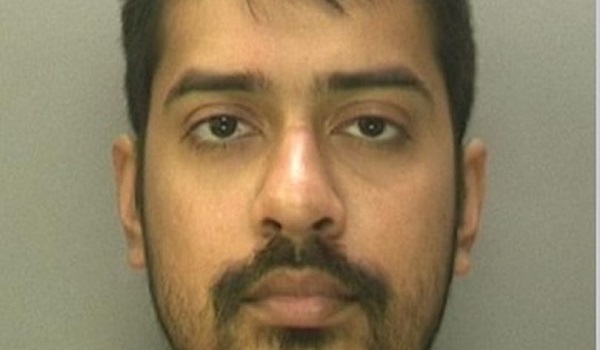 Abdul Elahi, 26, pleaded guilty to a total of 157 offences in Birmingham Crown Court last month but the details of his crimes have only now been revealed.
Elahi used fake online personas to target vulnerable women and children over the internet and systematically abused them by forcing them to carry out serious sexual and degrading acts by blackmailing or defrauding them.
He would first offer money in exchange for milder pictures and videos, and then used these to blackmail his victims to send him more explicit and degrading material. Elahi was careful to only target extremely vulnerable victims meaning they were more open to his extortion. The National Crime Agency (NCA) said he systematically categorised all the abuse within cloud storage sites and then sold the content as 'box sets' through the cloud and via the encrypted app Telegram, making more than £25,000.
He often presented himself as a wealthy middle-aged 'sugar daddy' using fake personal details including a photograph, job description and summary of his wealth. He forced some of his victims to self-mutilate and blackmailed women to send him footage of themselves abusing young children.
Elahi also ran 'masterclasses' in paedophilia, teaching others how to obtain indecent images of children without being caught.
As many as 550 women in the UK have been identified by the NCA as victims. The NCA was further able to identify more than 67,000 indecent images of children on Elhai's numerous devices. A large number of these images were made under his direction and by the people he targeted. The NCA said it was "some of the most sickening sexual offending" it has ever investigated
There were also victims in 20 other countries, including Australia, Canada and New Zealand. The main location of Elahi's international victims were in the US, where tried to contact 1,367 women, and the Crown Prosecution Service (CPS) and NCA worked with the FBI and the US Department of Justice to build the case against Elahi.
Sarah Ingram, Specialist Prosecutor for the CPS International Justice and Organised Crime Division, said: "The crimes that Elahi committed worldwide were horrifying and sadistic. He coerced vulnerable children and women to engage in sexual activity and then blackmailed them for his own gain.
"The extent of the offences is almost unheard of. This level of depravity is shocking and will impact the victims for their whole lives. I commend the victims for their bravery and urge anyone who has been abused online to report it so that justice can be served, whether the crimes were committed in England or abroad."
Tony Cook, NCA head of child sexual abuse operations, said: "The investigation team have been horrified by Elahi's sadistic depravity and stunned by the industrial scale of his worldwide offending.
"Elahi sought sexual gratification from having power and control of his victims and he's displayed zero empathy for them. He often goaded them to the point of wanting to kill themselves. The long-term effects on the victims in this case will continue throughout the rest of their lives.
"I commend the victims for their bravery and I urge anyone who is being abused online to report it. There is help available. Sadly there are very many offenders like Elahi who mask their real identities with convincing personas to exploit both children and adults. I urge parents to speak with their children about who they communicate with online and what they share. People need to understand these offences can happen to anyone.
"Our investigation has sparked a series of other inquiries into Elahi's associates and there is ongoing work to bring others to justice."
A second defendant Kirsty Nicholls, 35, of Northolt, Middlesex, also admitted offences. She knew Elahi from a 'sugar daddy' website and together they admitted two sexual assaults against a child and both admitted making indecent images of the child.
They will both be sentenced on September 9 and 10 at Birmingham Crown Court.