Serial killer who murdered 'at least' 15 men dies in jail
A former police cadet who became the second most prolific serial killer in UK history has died in prison aged 72.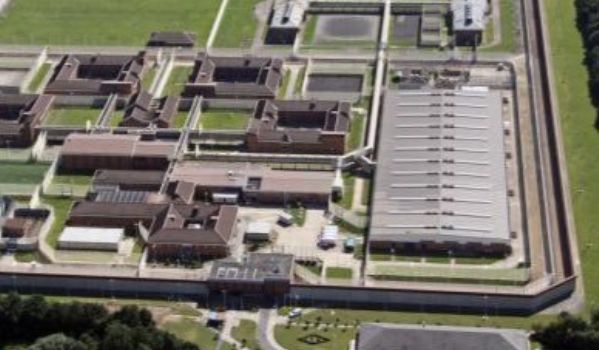 Dennis Nilsen, who killed and dismembered his victims – most of them homeless gay men – died on Saturday (May 12) at the maximum security HMP Full Sutton near York.
He admitted murdering "at least" 15 young men and boys over a five-year period from 1978 at his home in Muswell Hill, north London.
Nilsen was 37 when he was arrested, after human remains were found in a blocked drain at his home.
He was convicted of six counts of murder and two of attempted murder and handed a life term in 1983 with a minimum 25-year recommendation. Nilsen had served almost 35 years by the time of his death – thought to have been caused by complications following an emergency stomach operation.
His death, which will be investigated by the Prisons and Probation Ombudsman, was confirmed by HM Prison Service to Police Professional on Monday (May 14).
Nilsen is the second most prolific serial killer in UK history, behind doctor Harold Shipman, who, despite being convicted of 15 murders, was later found to have killed up to 260 people.
His early working life was a far cry from his murderous activity where he befriended victims in pubs and bars, and offered to entertain them at his flat.
Once there, many were strangled, leaving him free to defile their remains. He would dissect the bodies before burning the remains on a garden bonfire, throwing on a tyre to disguise the smell.
At the age of 16, Nilsen – the son of a Norwegian soldier – enlisted in the British Army, joining as a trainee cook. After a 11-year career travelling the world, he joined the Metropolitan Police Service as a cadet and was posted to Willesden Green after initial training.
In December 1973, after eight months with the London force, he resigned – following the death of his father. He joined the civil service as an acting executive officer.
Nilsen began the killings on December 30, 1978. His first victim was 14-year-old Stephen Holmes.
He was convicted and sentenced in November 1983. In September 1992, Central Television conducted an interview with Nilsen as part of the TV series Viewpoint 1993 – Murder In Mind, which focused upon offender profiling.
A four-minute section of this interview, in which Nilsen frankly discussed his crimes, was initially scheduled to be broadcast on January 19, 1993; the Home Office sought to ban the interview from being broadcast on the grounds that it had not granted permission for Central Television to conduct interviews with Nilsen which were later broadcast to the public, and claimed ownership of copyrighted material.
Central Television challenged the ruling to ban the interview from public screening, citing sections of the 1988 Copyright, Designs and Patents Act, and that full permission to conduct an interview with the killer had been granted in advance.
The decision not to ban the interview from public screening was made on January 16, 1993, and the interview was screened in full that evening.