Sergei Skripal nerve agent attack: Investigation widens as PM threatens action against Russia
Russia has been implicated in the Salisbury poison attack that left a police officer in a critical condition.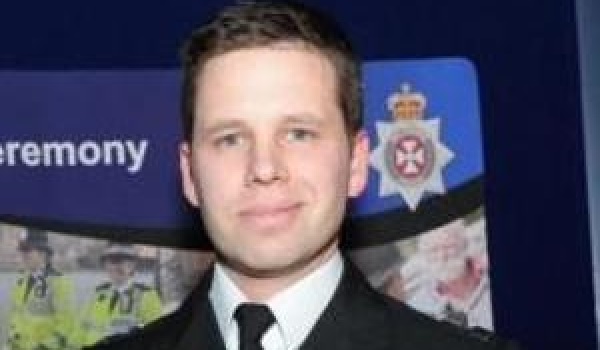 The Government has concluded the substance used in the March 4 attack on Sergei Skripal and his daughter Yulia is a "military grade" nerve agent, Theresa May told MPs. In a dramatic Commons statement after a meeting of the Government's National Security Council, the Prime Minister said it was "highly likely" there were only two possible explanations – either Moscow was behind the attack or it had lost control of its stockpile of the poison. Mrs May said Russia's ambassador Alexander Yakovenko had been summoned to the Foreign Office to explain which of these two scenarios was true.
Foreign Secretary Boris Johnson has told him that Moscow must "immediately provide full and complete disclosure" of its Novichok programme to the Organisation for the Prohibition of Chemical Weapons, giving Russia until the end of Tuesday (March 13) to respond, said Mrs May.
She used the statement to Parliament on Monday (March 12) afternoon to pay tribute to Wiltshire Police?Detective Sergeant Nick Bailey, who is in a serious but stable condition in the Salisbury District Hospital. Det Sgt Bailey was one of the first to go to the aid of the Skripals, who were found slumped on a bench in Salisbury eight days ago.
While the 66-year-old retired military intelligence officer and his daughter, 33, remain in a critical but stable condition, the Wiltshire Police officer is now described as "seriously ill" but has been talking to his family in hospital. Mrs May told MPs the positive identification of this chemical agent was made by experts at the UK's Defence Science and Technology Laboratory at Porton Down.
She said Russia has previously produced the agent and would still be capable of doing so. The decision to point the finger at Moscow was based on "Russia's record of conducting state-sponsored assassinations and our assessment that Russia views some defectors as legitimate targets for assassinations", the PM added.
Mrs May was adamant: "It is now clear that Mr Skripal and his daughter were poisoned with a military-grade nerve agent of a type developed by Russia." That meant "either this was a direct act by the Russian state against our country" or Vladimir Putin's government had "lost control of this potentially catastrophically damaging nerve agent".
She said on Wednesday (March 14), the UK would "consider in detail" the response from the Russian state before deciding what action to take, but added: "Should there be no credible response, we will conclude that this action amounts to an unlawful use of force by the Russian state against the United Kingdom."
That would result in Mrs May setting out "the full range of measures that we will take in response". She said: "This attempted murder using a weapons-grade nerve agent in a British town was not just a crime against the Skripals.
"It was an indiscriminate and reckless act against the United Kingdom, putting the lives of innocent civilians at risk. "And we will not tolerate such a brazen attempt to murder innocent civilians on our soil."
Previous reports have detailed the "full spectrum" response the Government is planning if it is confirmed beyond doubt that the Kremlin was behind the attack. It includes expelling top diplomats, issuing a joint statement of condemnation with key UK allies and boosting UK military deployments in Eastern Europe.
Meanwhile, investigators in hazardous material suits descended on a 'sleepy' Wiltshire village as the inquiry into the poisoning continued. Police and Army teams worked in Winterslow, about six miles from Salisbury, on Monday afternoon, loading a white van onto a truck.
Officers also sealed off the top level of the car park of a branch of Sainsbury's supermarket, which is in the same shopping precinct where the Skripals were found by Det Sgt Bailey. Five locations in Salisbury have been identified as potential sources of the nerve agent which left the Skripals in a critical condition.
Customers who visited The Mill pub and Zizzi restaurant, where the couple dined shortly before falling ill, in Salisbury at about the same time as the targets have now been told by investigators to clean any possessions they had with them – as well as all jewellery, mobile phones, spectacles and other items with antiseptic wipes.
Staff at the restaurant in the city were told to destroy any clothes they had been wearing at the time and also visit their doctor for a health check. Drinkers at the popular Mill pub in the city were also urged to take similar steps if they were there between Sunday lunchtime and Monday night, when the venue was eventually sealed off by police.
The substance was found in one part of the restaurant, during a continuing forensic examination. More than 250 counter terrorism officers are involved in the investigation, which has uncovered 200 pieces of evidence and more than 240 witnesses.
Up to 500 people could have been contaminated by the nerve agent as locals questioned why it had taken a week before the authorities urged them to take action to protect themselves. England's chief medical officer, Dame Sally Davies, insisted the risk to the public from the nerve agent remained low, but conceded that contact with the nerve agent, could pose a risk with "prolonged, long-term exposure" to the skin.
Home Secretary Amber Rudd said the investigation was proceeding with "speed and professionalism", adding: "We need to give the police and the investigators the space to get on with that. "We are putting in enormous resources to ensure that they have all the support that they need to do that."
Mr May's speech came after she faced mounting pressure to take decisive action against whoever was behind the nerve agent attack. Ex-national security advisor Lord Ricketts said "firm action" was needed once responsibility was confirmed as he had "little doubt that this had come from Russia".
He added: "The really difficult judgment is who authorised it and why – was it some sort of rogue element or was it centrally authorised? I suppose that does have some impact on the kind of reactions that we need," he said.
However, Dmitry Peskov, press secretary to President Vladimir Putin, said: "This incident happened on British soil and it doesn't have anything to do with the Russian Federation whatsoever, let alone the president." And Mr Putin, when asked directly who was to blame, told the BBC: "Get to the bottom of things there, then we'll discuss this."
Over the weekend, Det Sgt Bailey played down his "hero" credentials in a statement released by the Wiltshire force. Det Sgt Bailey, who was highly commended in 2016 for his work in putting a serial rapist behind bars, fell ill after tending to Mr Skripal and daughter Yulia last Sunday (March 4) afternoon in Salisbury.
The statement said: "Nick would like us to say on his behalf that he and his family are hugely grateful for all the messages of support from the public, and colleagues from the police family. "People have been so kind, and he has expressed that he will never forget that kindness.
"He also wishes to say that he was part of a group of officers and other emergency service colleagues who dealt with the initial incident.
"He wants to say that he does not consider himself a 'hero. He states he was merely doing his job – a job he loves and is immensely proud of – just like all of his other dedicated colleagues do, day in-day out, in order to protect the public and keep people safe."
Mr Skripal, a senior intelligence officer with Russian military intelligence GRU, was convicted and jailed for passing secrets to MI6 in 2004, but given refuge in the UK in 2010 as part of a "spy swap