Sergei Skripal: Multi-agency investigation launched to identify 'unknown substance'
The Metropolitan Police Service (MPS) has confirmed its Counter Terror Network will lead the investigation into an incident that left a former senior Russian intelligence agent in a critical condition.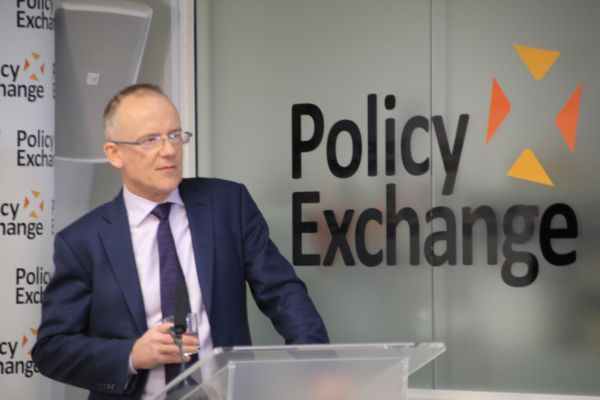 Sergei Skripal, 66, and his daughter, Yulia, were found slumped unconscious on a bench in Salisbury, Wiltshire, on Sunday (March 4) with no visible injuries.
They were taken to Salisbury District Hospital where they are being treated for suspected exposure to an unknown substance.
Wiltshire Police said a number of officers were treated following the incident, and one emergency worker remains in hospital.
The Home Affairs Committee has written to Home Secretary Amber Rudd, calling for a review of deaths with allegations of state responsibility.
Mr Skripal, whose wife, son and older brother have all died in the past two years, was jailed for 13 years by Russia in 2006 after he was convicted of passing the identities of Russian intelligence agents working in Europe to MI6.
In July 2010, he was granted refuge in the UK after he was involved in a "spy swap", in which Moscow released four prisoners in exchange for ten Russian spies arrested by the FBI.
And the MPS has confirmed its Counter Terrorism Network will lead the "fast-paced" investigation, as it has the specialist capabilities to do so.
Despite this, Temporary Chief Constable Kier Pritchard, of Wiltshire Police, said the force has not declared this as a terrorist incident, as at this stage it is "keeping an open mind as to what happened".
CCTV footage – filmed by a gym in Salisbury – showing an unidentified man and woman walking near to the location where Mr Skripal and his daughter were found, is currently being examined.
Foreign Secretary Boris Johnson said the incident has "echoes of the death of Alexander Litvinenko" – a Russian FSB officer who died after drinking tea laced with radioactive polonium.
An inquiry led by the MPS that concluded in January 2016 said there was a "strong circumstantial case that the Russian state was behind the assassination".
"While it'd be wrong to prejudge the investigation, I can reassure the House that should evidence emerge that implies state responsibility, then Her Majesty's Government will respond appropriately and robustly," he told MPs on Tuesday (March 6).
However, Russia insists it has "no information" on what could have led to the incident and has agreed to co-operate in the subsequent investigation if requested to do so.
Following the discovery of Mr Skripal and his daughter at the Maltings shopping centre, Wiltshire Police was forced to close and secure the Zizzi restaurant on Castle Street and a pub nearby.
It is not yet known how long these cordons will remain in place.
Mr Pritchard said: "I would like to reassure our local communities that the multi-agency response is ongoing and we will continue to work with our partners, including Public Health England, the local NHS trust, local authorities and emergency services."
Assistant Commissioner Mark Rowley, the head of Counter Terrorism Policing, added: "Working alongside Wiltshire Police and partner agencies, we are carrying out extensive inquiries today. This investigation is at the early stages and any speculation is unhelpful at this time.
"The focus at this time is to establish what has caused these people to become critically ill. We would like to reassure members of the public that this incident is being taken extremely seriously and we currently do not believe there is any immediate risk to the wider public.
"We continue to appeal to any members of the public who may have information in relation to this incident to contact police immediately on 999."