Sergei Skripal: 131 possible victims of nerve agent identified
A clean-up operation has taken place at the home of the officer who was critically injured after responding to the nerve agent attack on a former Russian intelligence agent.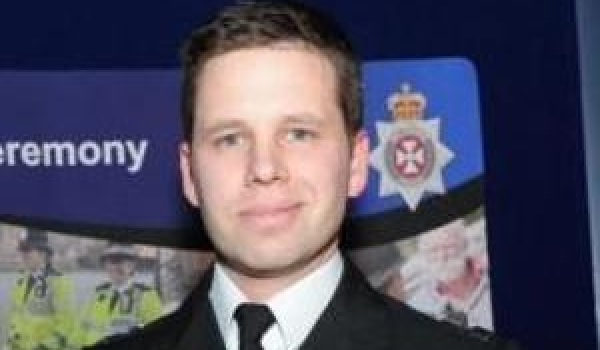 Detective Sergeant Nick Bailey, of Wiltshire Police, is recovering in hospital after he was the first officer to discover Sergei Skripal and his daughter Yulia slumped on a bench in The Maltings shopping centre on March 4.
The streets surrounding his home in Alderholt, Dorset, were cordoned off on Thursday (March 15) and army personnel were seen removing a family car from the property, which is still under examination.
And residents in Gillingham – where Mr Skripal lives – were told to either remain in their homes or stay away for the whole day while detectives carry out the investigation.
It was also revealed on the same day that 46 people have attended hospital in Salisbury, concerned they may be affected, and health officials identified 131 people who could have been exposed to the nerve agent.
Wiltshire Police Deputy Chief Constable Paul Mills said each of the 46 people have been assessed, but no further members of the public have required hospital admission.
He added: "We have identified 131 people who potentially could have been in contact with the nerve agent and each of these has received calls to ensure their wellbeing. None of these persons have developed symptoms that would indicate they have been exposed to the agent."
Jenny Harries, regional director at Public Health England, added: "The risk to the general public is low. There are only three cases in hospital. No members of the public have been harmed by this incident. It's an important message to hang on to."
However, Vil Mirzayanov, the creator of the nerve agent Novichok, said symptoms of exposure to tiny amounts could leave victims needing "medical surveillance for life".
The leaders of France, Germany, the UK and US have condemned the "first offensive use of a nerve agent in Europe since the Second World War".
In a joint statement they said: "It is an assault on UK sovereignty and any such use by a State party is a clear violation of the Chemical Weapons Convention and a breach of international law. It threatens the security of us all."
In response, Prime Minister Theresa May gave 23 Russian diplomats – thought to be undeclared intelligence agents – one week to leave the UK, a move that US President Donald Trump has backed.
Jeremy Corbyn divided the Labour party following his comments in an article for the Guardian that Mrs May is "rushing way ahead of the evidence" and urged a "calm, measured" approach to avoid a "new cold war" with Russia. However, he did back the Prime Minister's decision to expel diplomats from the UK, adding that a financial crackdown on Russia would be more effective.