Sentencing powers of magistrates set to double
The maximum prison sentence that can be handed out in a magistrates' court is to double to 12 months, under new plans announced by Justice Secretary Dominic Raab.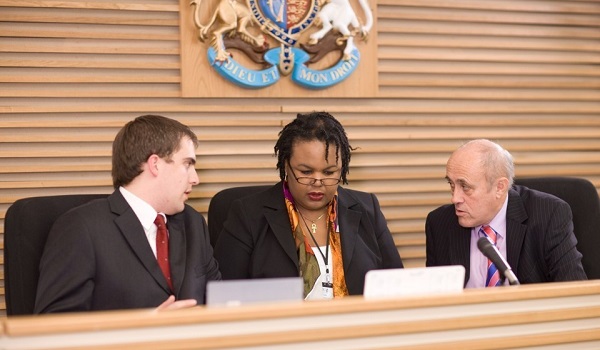 At present, any crimes warranting a jail term of more than six months must be sent to the Crown Court where judges determine the appropriate sentence. By allowing additional cases to be dealt with by magistrates there will be an estimated 2,000 extra days of Crown Court time available.
Mr Raab said: "This important measure will provide vital additional capacity to drive down the backlog of cases in the Crown Court over the coming years.
"Together with the Nightingale Courts, digital hearings and unlimited sitting days, we will deliver swifter and more effective justice as we build back a stronger, safer and fairer society after the pandemic."
Magistrates will be provided with additional training before the changes are implemented.
Bev Higgs, national chair of the Magistrates' Association, said: "We have been campaigning for years for magistrates' sentencing powers to be extended to 12 months for single offences, so we are delighted with the Lord Chancellor's announcement today. It is absolutely the right time to re-align where cases are heard to ensure a safe, effective, and efficient justice system and this demonstrates great confidence in the magistracy.
"Magistrates have been integral in keeping the justice system functioning during the Covid-19 pandemic and, by enabling them to hear more serious offences, this new provision will mean they can contribute to easing the pressure on the Crown Court.
"I know our members and colleagues will take up this new level of responsibility with pride, professionalism, and integrity and will – as always – strive to deliver the highest quality of justice in their courts."
However, some branded the move a "sticking plaster" solution and "distraction" politics, warning the plan could have the opposite effect and add to the backlog.
Human rights barrister Kirsty Brimelow, the vice-chair of the Criminal Bar Association, said the prospect of being jailed for longer by a magistrate could see more defendants elect to have their case heard by the Crown Court.
She told Radio 4's Today programme: "The issue with a backlog, which was there before the pandemic, is not about sentencing powers – that's really rearranging the deck chairs.
"It is about lack of investment in the criminal justice system… it needs money into the system, and it needs barristers who are actually going to prosecute and defend in these cases. And what we're seeing is a huge attrition of barristers leaving the profession."
Last year, the National Audit Office warned the criminal courts backlog would "remain a problem for many years" after the number of outstanding cases in the Crown Court reached record highs of almost 61,000 and more than 364,000 in magistrates' courts before beginning to slowly reduce.
According to a survey of 2,181 adults in England and Wales commissioned by criminal justice consultancy Crest Advisory in October and November, 69 per cent said magistrates should have greater sentencing powers so they could deal with more cases and 68 per cent called for extra funding for the criminal justice system.