Sentence for seriously injuring officer is 'woefully lenient'
An officer whose leg was broken by a man who deliberately drove into her has attacked the leniency of his sentence.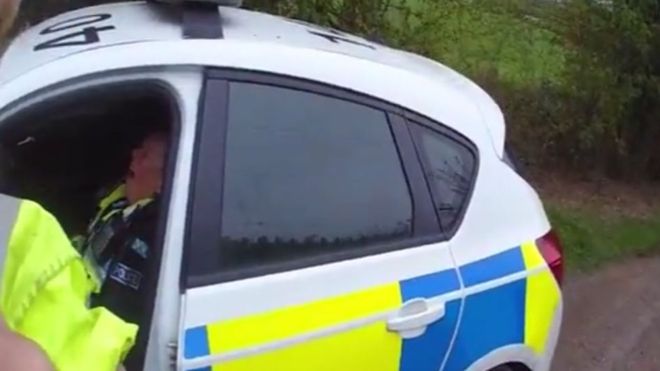 Police Constable Hayley Robinson of Bedfordshire Police has spoken out after her attacker, Jack Mitchell, received just two years in prison plus a two-year driving ban. 
Mitchell was sentenced last week at Luton Crown Court after pleading guilty to causing serious injury by dangerous driving and dangerous driving.  
PC Robinson and a colleague were responding to reports of a woman in distress on a bridge on April 24 and happened to encounter Mitchell and his girlfriend in a car that had stolen registration plates. 
When he saw the patrol car, Mitchell reversed towards it, and PC Robinson, who was standing by her open car door, attempted to get back inside the vehicle. But Mitchell rammed into the door, crushing the officer's leg behind it. 
PC Robinson, who has served with the force for 14 years and been assaulted before, was taken to hospital with a broken leg, and required two weeks in a Police Rehabilitation Centre and ten weeks off work in total, but she is now back on duty. 
She said that she and her colleague would not have dealt with the number-plate issue immediately anyway, as they were focused on finding the distressed woman. 
Speaking to the BBC, PC Robinson said: "We were busy looking for this lady, so we weren't really bothered about what he was doing there. 
"It was just ridiculous the way he reacted to our presence, it is just incomprehensible. 
"He knew what he was doing. Two years is not enough for that." 
There was widespread criticism of the low sentence on social media. 
Howard Travis said: "Pathetic sentence. I know Hayley has been to hell and back since, and with, the injury. #shame" 
And Jim Mallen, Chairman of Bedfordshire Police Federation, tweeted: "A woefully lenient sentence!!"