Senior officer suspended for failing to take action in former inspector 'grooming' case
Cleveland Police have announced (November 7) that "an officer of senior rank" has been suspended in relation to the gross misconduct case of former inspector Simon Hurwood.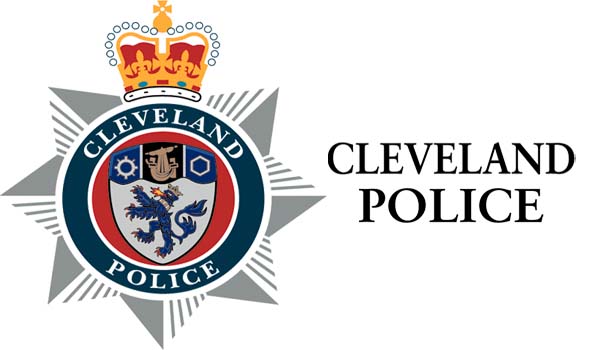 Hurwood was dismissed from the force on November 1 for the sexual grooming of 21 colleagues over a 14-year period. 
The Directorate of Standards and Ethics began an investigation named Operation Gosport into the senior officer while looking into the allegations against Hurwood in April this year.  
The focus of Operation Gosport was whether the senior officer "failed to take appropriate measures once they were made aware of Hurwood's behaviour, and wider potential breaches of standards of professional behaviour." 
It was determined that if the allegations were admitted or proved, it would amount to gross misconduct. 
Hurwood, who resigned from the force in September after twenty-seven years of service, was found guilty of eight allegations of gross misconduct and a further eight of misconduct at a disciplinary panel hearing in Middlesbrough on November 1.  
The allegations related to inappropriate sexual conduct and activity in the workplace involving 21 complainants. The allegations took place over a 14-year period between 2004 and 2018. 
The panel concluded that if he had still been a serving officer, Hurwood would have been dismissed without notice.  
Cleveland police and crime commissioner Barry Coppinger has apologised in response to former inspector being found guilty of gross misconduct. 
Mr Coppinger said: "The conduct of the officer at the centre of this case, Simon Hurwood, is shameful and my thoughts are foremost with the victims of his completely unacceptable actions. 
"The fact that Hurwood behaved in this way whilst employed by Cleveland Police is deeply regrettable. Bringing him to account marks a significant step in our ongoing work to transform professional standards within the force." 
The former inspector worked in the Professional Standards Department, which the disciplinary panel chairman Simon Mallet said he had used as a "personal recruitment centre for his own sexual gratification". 
Mr Mallet also concluded that Hurwood had become "out of control in his unfettered pursuit of young women", and that his behaviour was "grooming over time".  
Hurwood preyed on female colleagues, all but one younger than him, some of them under his supervision. Many of the women were going through difficult times in their lives, and he talked about his own problems to gain empathy, befriending them over time. They had not reported him at the time for fear of losing their jobs. 
That was until an anonymous email was sent to the force's anti-corruption unit. Det Chief Inspector John Wrintmore, who led the investigation into Hurwood, said that it was "on the same scale as a manslaughter investigation." 
After the hearing, Cleveland Police Chief Constable Mike Veale said about Hurwood: "For more than a decade he acted shamefully and was confronted thanks to a brave individual coming forward and blowing the whistle on him." 
Mr Veale added that he would not "tolerate anyone at any rank abusing their position of authority and trust." 
He was arrested in March this year, but it was assessed that there was insufficient evidence to pursue a criminal prosecution on a misconduct in public office charge. 
The case had been referred to the Independent Office for Police Conduct (IOPC) and returned to the force for local investigation. 
Hurwood has been placed on the College of Policing Barred List.