Senior MPS officer committed misconduct during Robyn Williams investigation
A senior officer from the Metropolitan Police Service (MPS) committed misconduct by failing to disclose his contact with a fellow officer before submitting evidence against her at her trial for possession of a child abuse video.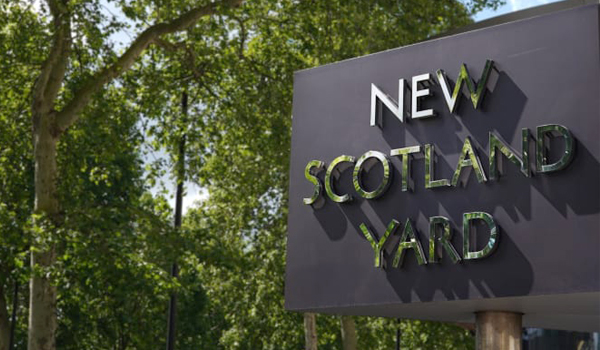 A disciplinary panel found Chief Superintendent Simon Ovens had breached standards of professional behaviour when he made a witness statement in the case of Superintendent Robyn Williams, the Independent Office of Police Complaints (IOPC) said on Thursday (August 27).
Supt Williams, a highly decorated officer commended for her work in the wake of the Grenfell disaster, was convicted of possession of an indecent image of a child after a trial in November 2019. Prior to her trial, she had made contact with Chief Supt Ovens, who at the time was chair of the London branch of the Police Superintendents' Association (PSA), seeking advice.
Chief Supt Ovens was subsequently asked to make a witness statement on the advice of the Crown Prosecution Service (CPS). Although he initially declined to make a statement, citing confidentiality arising from his role at the PSA, he later provided the document on June 5, 2018.
However, he failed to refer to voicemails, text messages and phone calls between himself and Supt Williams on his work phone on February 5, 2018.
His work devices were seized by the IOPC on July 4 2018, when the record of the calls and messages was found.
Chief Supt Ovens said his statement was made from memory and was in broad terms, despite more detailed information being available on his phone.
His statement was found to be "incomplete, inaccurate and misleading" and was not served as part of the prosecution case as a result.
An independent disciplinary panel found misconduct proven following a two-day hearing organised by the MPS.
It found Chief Supt Ovens "breached the police standards of professional behaviour for duties and responsibilities" but the panel found there should be no further action taken against him.
IOPC regional director Sal Naseem said: "Chief Supt Ovens was under an obligation to make a statement that was as full and accurate as possible.
"He is an experienced senior police officer, and would have known the importance of providing accurate information on a witness statement and the implications of not doing so, which is why we directed the Met to hold a hearing for this officer."
During the IOPC's investigation, Chief Supt Ovens' phones were forensically examined and he was interviewed under caution. The IOPC added that the officer had been given the opportunity to explain any discrepancies between his statement and the other evidence.
During Supt Williams' trial at the Old Bailey, jurors heard she had received the video via WhatsApp from her older sister Jennifer Hodge, who had originally been sent the clip by her long-term boyfriend.
The court accepted Supt Williams did not view the footage but the jury was not convinced she was unaware of it being on her phone.
She was dismissed from the MPS, although this decision was later overturned on appeal in June this year, with a panel ruling she should have been issued a final warning instead.
But an application to appeal her conviction was refused by judges at the High Court in February.