'Selfless' special constable loses leg while assisting member of public on motorway
A fundraising campaign has been launched for a volunteer officer who was seriously injured while assisting a member of public who had been in a collision.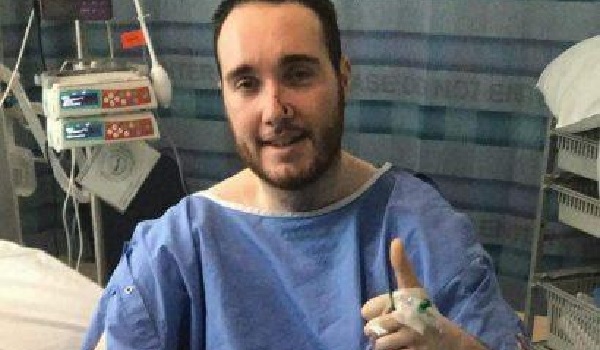 Special Constable Ben Perry, of West Mercia Police, was off-duty when he was struck by a vehicle on a motorway, leading to the amputation of his lower right leg.
West Mercia police and crime commissioner John Campion said he was 'humbled' by the officer's selfless actions.
Almost £2,000 of the £10,000 target has been raised so far for Mr Perry on JustGiving.
On March 9, Mr Perry passed a vehicle that had hit a central barrier on the M42, so he stopped on the hard shoulder and offered assistance to the driver.
As he returned to his vehicle to get a first aid kit from the boot, he was hit by a passing car and flung into the carriageway.
Following the amputation, Mr Perry remains in hospital, where he will require further surgery.
Assistant Chief Constable Martin Evans said: "Ben acted to protect people from harm and his selfless actions are a credit to the force.  He has paid a high price for going to the public's aid and our thoughts are with him and his family."
Mr Campion added: "My thoughts are with Ben and his family, and I wish him well with his recuperation. He acted selflessly, facing potential dangers, in order to help others; yet another example of the work of our volunteers, which I always find so very humbling.
"As part of my behind the badge campaign, I am calling for people to see the person behind the uniform and this is an outstanding example of someone going above and beyond to help others."