Security firm to prosecute minor crimes 'abandoned' by police
A private security company founded by former Metropolitan Police Service (MPS) officers is setting up its own unit to prosecute minor offences such as shoplifting and pickpocketing.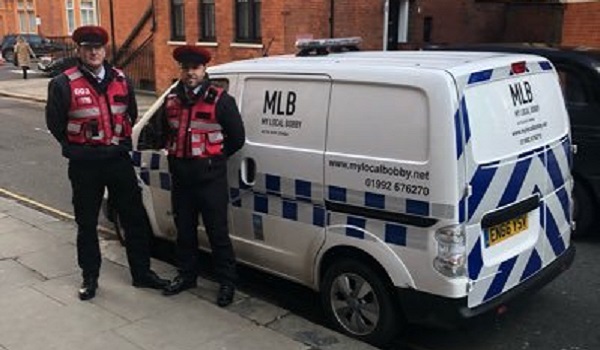 The company, My Local Bobby, which provides uniformed 24-hour security services for a monthly fee in wealthy areas of West London, says it is in response to the fact that many offenders are simply released without charge after being handed over to the police.
Co-founder David McKelvey, a former MPS detective chief inspector, said the criminal justice system was in crisis with tens of thousands fewer prosecutions and lenient sentences as "old fashioned" policing had been abandoned.
Mr McKelvey told The Daily Telegraph that the move would benefit local police officers as they would have more time to investigate other crimes.
"Police take ages to turn up and when they do, despite overwhelming evidence, they simply take off the handcuffs and release them," Mr McKelvey said. "What we have done now is to employ a new prosecution team on shoplifting, pickpockets, low-level assaults and drug dealing and we will prosecute these offences ourselves."
According to Mr McKelvey, the time taken to interview and process a suspect over a minor shoplifting offence is often cited as a reason for not pursuing such cases, despite the high risk of reoffending. "That shoplifter is going to go on and shoplift the next day and the day after," he said.
A spokesperson for the National Police Chiefs' Council said its officers work with private security firms "on a daily basis" but that firms such as My Local Bobby should not "replace" ordinary policing.
Responding to news of the initiative, John Apter, National Chair of the Police Federation of England and Wales (PFEW), said: "Police are being forced to make difficult decisions simply because there are no longer enough investigators and officers on the ground.
"The savage effects of austerity on policing has established a new marketplace for opportunistic entrepreneurs to profit from people's vulnerability.
"Driven by profit, these companies fill the gap created by long-term funding cuts and even dress their staff like police officers.
"It is scandalous we now have a two-tier system for those with and without money, and as a result the public are being badly let down. However, I don't blame people for seeking alternative solutions, as so-called low-level and anti-social crime is a real blight on people's lives.
"Police officers are under unprecedented pressure and my colleagues are as frustrated as the public that some crimes are not being investigated and therefore some criminals unpunished. Police officers didn't join the job to give a second-class service; sadly that's what some members of the public feel they are getting and I understand why.
"We repeatedly warned policing was in grip of a crisis and this red flag moment confirms this. The Government simply must accept this damage is the effect of austerity, the promise of 20,000 more officers won't fix this overnight, far from it. If the public are to get the service they demand and deserve from their police we need increased long-term funding and we need it now."