Securing faith
A rise in attacks on religious groups around the world has left many feeling unsafe in the UK, which is why an organisation renowned for ensuring the security of British Jews is reaching out to offer its support to other faith groups.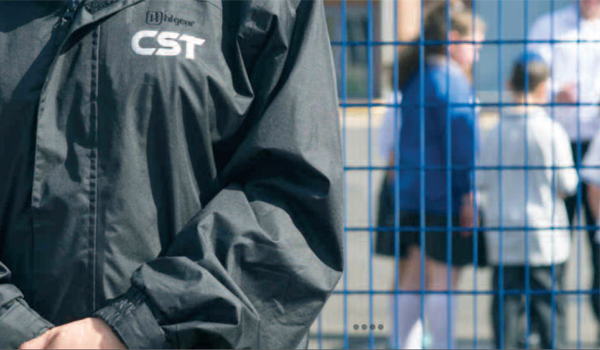 Despite representing less than one per cent of the UK population, Jews suffered 18 per cent of religious hate crime in 2018/19. However, the Jewish community is arguably the faith group that is most organised in protecting individuals and organisations from attacks.
A great deal of this protection is down to the Community Security Trust (CST). Its mission statement is to ensure the physical protection and defence of British Jews.
For more than 25 years, the CST has been at the forefront of efforts to secure schools, community centres, businesses, synagogues and individuals as they go about their daily lives.
However, its mission is also defined as promoting good relations between British Jews and the rest of society "by working towards the elimination of racism, and antisemitism in particular". It has provided advice to other communities and faith groups most of which has been discreet.
For example, it was instrumental in the establishment of Tell MAMA, the anti-Muslim hate 'watchdog'. And the CST also helped the Hindu community design the security for the Neasden Temple in London.
Many initiatives have been small in scale and discreet, however, after being inundated with requests for assistance since the Christchurch, New Zealand, massacre, the CST is reaching out to groups that feel threatened by the rise in hate crime associated with race and religion.
On the afternoon of March 15 this year, white supremacist Brenton Tarrant shot dead 51 people and injured 49 others at two mosques in Christchurch.
Since then, the CST has received 128 requests to help other communities, including Muslim, Hindu, Christian, Sikh, Buddhist and Jain organisations, increase their security.
More than a third of these requests came from interfaith groups, others came from the police, local government, mayors and MPs.
The CST has given 35 talks to more than 1,284 people representing 598 different places of worship and is committed to another 30 talks and is in discussion with 21 more.
The demand for its services is so great the CST is launching a programme of support with the backing of around £1 million of its own funds and is actively recruiting advisers to offer security advice to faith groups across the UK.
CST chief executive David Delew said the Community Security Programme will not recreate mini versions of the CST but provide initial advice on how to implement appropriate security measures similar to the advice it gives synagogues across the country. This typically includes measures to improve the physical security of a building, the site and surrounding streets, such as adding a fence, where to place CCTV, and how to reinforce doors, etc.
"We're talking about communities that have got their doors wide open – they don't close their doors, they don't have that mindset of even having any perimeter access control," Mr Delew said.
The programme was the brainchild of businessmen, philanthropist and founding chairman of the CST Gerald Ronson CBE.
Ever since the Sixties, when he was a member of the 62 Group – described by the Board of Deputies as "Jewish thugs" for their robust approach to dealing with fascists in the East End of London and in Manchester – Mr Ronson has been involved in community security.
In a recent interview with the Jewish Chronicle, he said: "The world's moved on and we need to be much more sophisticated.
"And I believe, given the circumstances as they are in the UK, that we should be able to put our expertise in certain areas at the disposal of these minority communities, which are desperately in need of those services.
"These other communities are scared. And they don't have the same leadership structure as we do in the Jewish community. So therefore, they need, help, guidance – and that's what this proposal which we've set forth will hopefully achieve.
"It's not going to be a magic wand that we can protect all these communities with but they are intelligent people; we can help them to understand what they need to do to help make their communities more secure."
Mr Delew believes the adviser role(s) would suit a former police officer who has excellent engagement and outreach skills with the ability to work with people from diverse backgrounds.
Click here for more details.
The CST has produced a very useful guide to Judaism for police officers, explaining the various forms of the religion, their beliefs, traditions and welfare issues – https://cst.org.uk/public/data/file/b/e/Police-Officers-guide-to-Judaism.pdf