Second Wiltshire officer infected by Novichok nerve agent
A second officer from Wiltshire Police was infected with the Novichok nerve agent during the investigation into the poisoning of Sergei and Yulia Skripal in Salisbury in March 2018, the force has confirmed.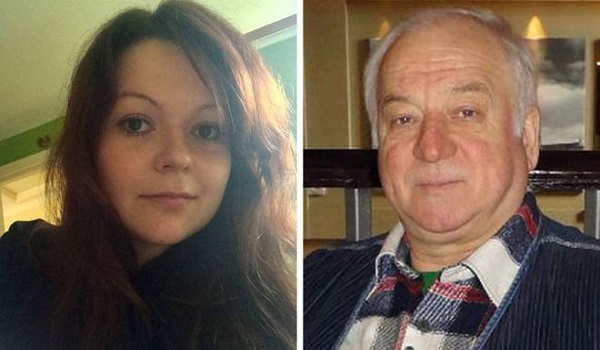 The officer, who does not wish to be identified, was involved in the response to the incident. The officer displayed signs at the time that indicated exposure to a very small amount of Novichok. He received appropriate medical treatment for this at the time and returned to duties shortly afterwards.
Forensic examination of the officer's blood sample that was taken in March 2018 has since been carried out by scientists at Dstl on behalf of the investigation team. The forensic test – which uses a different method to that used to assess the clinical effects of nerve agent poisoning – has now given detectives confirmation that traces of Novichok were in the blood sample.
The officer has been informed and continues to receive support from Wiltshire Police along with other officers and staff affected by the events in Salisbury and Amesbury last year.
The officer is the fourth person to be confirmed through forensic testing as a victim of the initial Salisbury attack. The higher levels of exposure to Novichok suffered by the Skripals and Detective Sergeant Nick Bailey led to them falling critically or seriously ill.
Dawn Sturgess and Charlie Rowley also suffered high levels of exposure to Novichok following the incident in Amesbury in June 2018. Tragically, Dawn died some days later, while Charlie also became critically ill.
Detectives from the Counter Terror Policing network have also contacted a small number of other individuals whose blood samples were taken at the time, to seek their consent for forensic analysis to be carried out on the samples.
According to a statement issued by Metropolitan Police Service, the purpose of the tests is to assist the criminal investigation, and confirm whether there are any traces of Novichok in the blood samples; therefore forensically identifying any further victims of the attack.
Two men known as 'Alexander Petrov' and 'Ruslan Boshirov' are wanted by UK police after the Crown Prosecution Service authorised charges against the pair, linked to the attack on Sergei and Yulia Skripal and Detective Sergeant Nick Bailey. It is believed the names are aliases and a European Arrest Warrant and Interpol Red Notices remain in circulation for the two men.