Second officer contracts Covid-19 after being spat at
A Dorset Police officer has tested positive for Covid-19 after being spat at by a suspect he was arresting.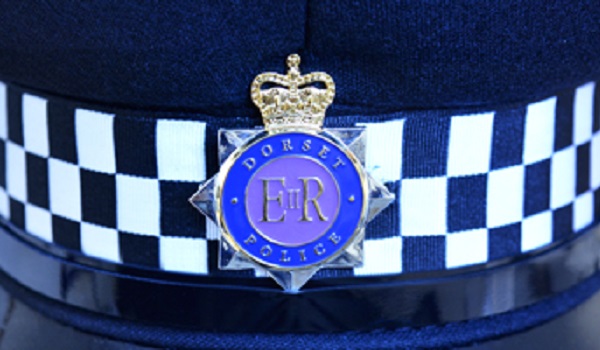 The incident was the second of its kind in the space of a few hours and has added new impetus to calls for police officers to be given priority for the Covid-19 vaccine.
A spokesperson for Dorset Police said that officers were called at around 7.30am on January 6 to reports of a man in the road stopping traffic. He spat at an officer during the course of the arrest.
The 41-year-old man of no fixed abode has been charged with assault by beating of an emergency worker and being drunk and disorderly in a public place and is due to appear at Poole Magistrates' Court next month.
Chief Constable James Vaughan said that the force would do all it could to protect officers from "abhorrent attacks".
Dorset's police and crime commissioner Martyn Underhill said it was "absolutely horrifying that an officer has tested positive".
"This is something that nobody should have to put up with, and demonstrates the risk that officers and staff face on a daily basis," he said.
"It also emphasises the need for officers as well as frontline police staff and volunteers to receive the vaccine as soon as is reasonably possible. I welcome comments from the Vaccine Deployment Minister Nadhim Zahawi but we need a decision to be made about this urgently.
"It's important to stress this is not about jumping the queue or taking the vaccine away from older vulnerable people who of course need it. Instead, it's about making sure policing is resilient and is able to deal with the extraordinary demands created by the pandemic."
The latest incident followed news that an officer from Cambridge Constabulary was reported to have contracted the disease after being spat at by a suspect.
The officer was attending an incident where there was "concern for a person" at about midnight on January 6 in Soham, Cambridgeshire. Chief Constable Nick Dean said he was "disgusted" to hear of the incident and added that it "puts into perspective the dangerous nature of policing".
Cambridgeshire Police Federation chair Liz Groom confirmed that the suspect later tested positive for the virus.
"It seems a bit of a weapon to some people – it's that extra threat 'I've got coronavirus' and then they spit," she said.
"You can imagine the stress and the anxiety that causes the officer and also their family. The officers have families at home and what they don't want to do is go home and infect their family as well."