Search and rescue volunteers in epic fundraising challenge
Three neighbouring search and rescue teams that assist the police in locating vulnerable missing people are joining forces to take part in an epic, two-day fundraising challenge – carrying a stretcher a distance of 100km along Britain's oldest road.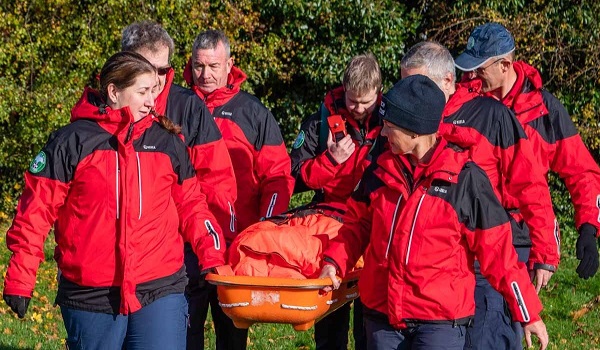 All such teams are made up entirely of volunteers and receive no statutory or government funding. They make no charge for their services and operate as charities, relying solely on donations.
In addition to annual running costs in excess of £100,000, the teams also need money to pay for the training and fitting out of new trainees so they can take all the mandatory courses required in order to qualify to take part in searches.
The pandemic saw a particular surge in demand with Wiltshire Search and Rescue (WILSAR) alone responding to 165 requests for assistance in 2020 compared to 100 in 2019.
Members of WILSAR will kick off the challenge on the morning of Saturday May 7 at Overton Hill and head along the Ridgeway National Trail before passing the stretcher over to volunteers from Berkshire Lowland Search and Rescue, Oxfordshire Search and Rescue and Berkshire Search Dogs.
The stretcher will contain a full rescue package of vacuum mattress, oxygen cylinder, casualty insulation bag and a manikin. The route will see them tackling a wide range of highly demanding trails and crossing several obstacles.
Adrian Sawyer, chair of WILSAR, said: "Many people don't realise that search and rescue teams are charities and have to fundraise so they can keep doing their lifesaving work. You never know when a loved one might need rescuing so hopefully this challenge will help spread the message that they need support.
"Major incidents often require the assistance of multiple teams working across borders, so I think it's quite apt that this sponsored stretcher carry also has many teams working and sweating together for a common goal."
All team members are tested every year on their ability to walk 8km/five miles, carrying their search kit, in under two hours. They're also all expected to be fit enough to support with carrying a stretcher for the last 200m of their fitness assessment, which is vital if their missing person needs to be evacuated.
In addition to raising money, the sponsored stretcher carry will also see members of all the teams digging deep to conquer the significant physical challenge the event represents.
Mr Sawyer added: "Our volunteers are really pushing themselves with this challenge to move the loaded stretcher a full 100km over the course of a single weekend – they'll need to keep the pace up if they're going to manage it during daylight hours."
To support the teams with a donation, please click here.