SDS undercover officer sacked over relationship with activist
A Special Demonstration Squad (SDS) officer has been dismissed from the Metropolitan Police Service (MPS) for forming an intimate sexual relationship while undercover in the 1990s.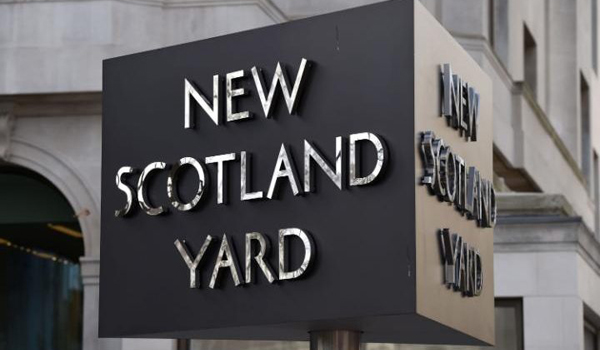 Detective Constable Jim Boyling was suspended from duty and prevented from retiring in 2015 after it emerged he had entered into a long-term relationship and disclosed confidential information.
His conduct was investigated by Operation Herne, an inquiry into allegations of criminal and misconduct actions of SDS officers. Det Con Boyling was accused of concealing the relationship from supervisors and later revealing details about other covert operations.
A gross misconduct hearing, which the officer declined to attend, concluded on Thursday (May 3) that Det Con Boyling was guilty of breaching the standards of professional behaviour in relation to honesty and integrity; authority, respect and courtesy; orders and instructions and discreditable conduct. Under the false identity of Jim Sutton, Det Con Boyling is alleged to have infiltrated campaign group Reclaim the Streets between 1995 and 2000 and had sexual relationships with three activists.
In 2001, he met one of the women after being withdrawn and admitted he was a police officer.
He later married her and had two children before divorcing in 2008. The judge–led Undercover Policing Inquiry is examining how English and Welsh forces have managed undercover operations since 1968 and "the contribution undercover policing has made to tackling crime, how it was and is supervised and regulated, and its effect on individuals involved – both police officers and others who came into contact with them".
It was established in 2015 but is not expected to begin hearing evidence until later this year after being delayed by lengthy anonymity applications on behalf of the officers involved. The MPS has apologised and paid compensation to 12 women who had sexual relationships with undercover officers. Deputy Assistant Commissioner Richard Martin said:
"Jim Boyling's actions as an undercover officer were unacceptable. "I know that various assertions have also been made about the extent to which Jim Boyling's managers were aware of his actions.
The Met recognises that cases such as these demonstrate there were failures of supervision and management.
This will be fully explored through the Undercover Policing Public Inquiry, which we continue to fully support.
"Undercover policing is an important and lawful tactic, but it must never be abused." Det Con Boyling said his relationship with the women was genuine and not a deception.
The gross misconduct hearing was held in private, chaired by an assistant chief constable, and the panel included a detective superintendent and a non-police representative, all independent of the MPS.