Scottish public feels safer than ever
Crime in Scotland has fallen to its lowest point for 43 years.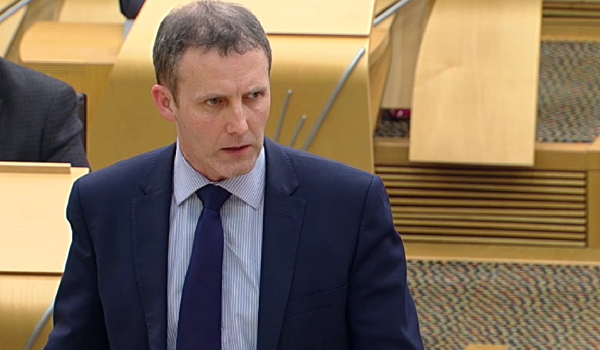 Figures from the Scottish Crime and Justice Survey estimate around 712,000 crimes were reported in 2016/17, down 32 per cent in eight years.
Most adults experienced no crime at all and even fewer suffered violence, although levels remain relatively unchanged since 2014/15.
Meanwhile, 77 per cent said they felt at least fairly safe walking alone in their local area after dark – the highest measure on record – and around six in ten people feel Police Scotland is doing a good job.
Justice Secretary Michael Matheson described the figures as "cause for encouragement".
Released on Wednesday (March 28), they mark the lowest crime rate on record in Scotland since 1973.
Just 13 per cent of adults experienced any kind of offence, down from a fifth in 2008/9 but relatively unchanged over the previous two years.
Violent crime made up a third of all offending, a 27 per cent reduction in eight years, and just over two thirds was related to property.
However, young adults and people in deprived areas were at a higher risk of being victimised, and around four per cent of people experienced more than 60 per cent of all crime.
The Scottish government estimates 37 per cent of all offences were reported to police.
Public perceptions of policing have not improved from the 58 per cent reported in 2014/15 who believed Police Scotland was working well.
This level has fallen three percentage points since 2012/13.
Almost a quarter of people felt community relations with police were poor and 21 per cent thought officers were not doing enough to deal with important issues in their local area.
However, people are feeling safer than ever, with a three percentage point increase in the number who are comfortable walking alone after dark since 2014/15.
Mr Matheson vowed the reduction in crime will not lead to complacency.
"As well as continued government investment in policing and funding partners such as Neighbourhood Watch Scotland, Crimestoppers and the Scottish Violence Reduction Unit, I have commissioned further research into those areas where violence persists," he said.
"A better understanding of the nature and circumstances of violence can help improve how not only the justice system, but wider public services pre-empt and respond to the issue.
"We must keep identifying those areas where we can most effectively focus our collective efforts to achieve the greatest impact, ensuring all our communities benefit from falling crime."