Scottish prosecution and conviction rates at decade low
New figures for criminal proceedings in Scotland show the number of prosecutions has fallen by 11 per cent and conviction rates by ten per cent in the year to 2017/18.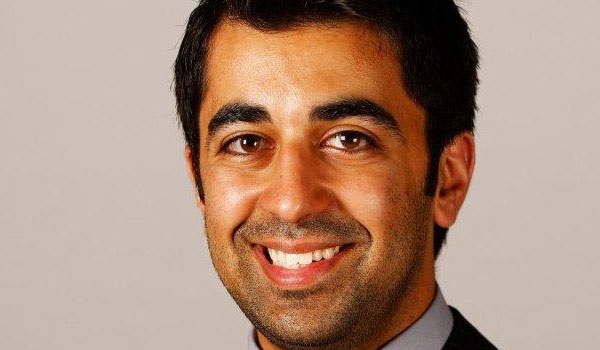 And over the past ten years, the number of convictions per 1,000 population for younger people (under-21s and 21-30s) has decreased much more rapidly than those of older people.  
Justice Secretary Humza Yousaf said the fall in the convictions of young people has been helped by the Scottish government's "emphasis across portfolios on early intervention and support for families, coupled with a youth justice strategy focused on prevention and diversion".  
In fact, the number of total custodial sentences given fell by six per cent in 2017/18, down from 12,705 the previous year to 11,973, the lowest since 2008/09.  
The Criminal Proceedings in Scotland, 2017/18 report published on Wednesday (January 30), shows that overall criminal proceedings fell from 107,362 in 2016/17 to 95,254 in 2017/18 – an 11 per cent fall. It continues the general downward trend of the past decade, apart from short-term rises in 2012/13 and 2014/15.  
Total convictions went down to 82,716 in 2017/18 from 92,347 the previous year, a fall of ten per cent, and around 34 per cent lower than the peak of 125,893 in 2008/09.  
The report says this fall was driven by declines in drugs offences (down 15 per cent), common assault (down 13 per cent), speeding (down 12 per cent), and breach of the peace and crimes against public justice (both down by 11 per cent).  
The age of those convicted in court has meanwhile been rising in the past ten years – in 2008/09, the highest conviction rate was in the 18 to 20-year-old bracket, with 81 convictions per 1,000 population.  
But in 2017/18, the highest conviction rate was for those aged between 21 and 30, with 35 convictions per 1,000 population, and latest figures for the 31 to 40 age group are very similar.   
Custodial sentences are also becoming longer, following a drop in short custodial sentences in the past decade. In 2017/18, sentences under three months fell by one per cent, down to 27 per cent, a drop from 41 per cent in 2008/09.  
The average custodial sentence in Scotland in 2017/18 was ten-and-a-half months, excluding life sentences, marginally longer than the previous year.  
Mr Yousaf said the youth justice strategy was helping to "reduce the number of children and young people falling into a cycle of crime that could shape the rest of their lives".  
"Short custodial sentences are not effective, and Scotland must go further to increase the use of robust, community-based sentencing," he added. "We know that murderers and others given life sentences are serving longer in custody and these latest figures show an increase in average prison sentences for a range of the most serious crimes including rape, attempted rape and homicide. 
"Clearly there is no room for complacency, and we continue to work with national and local partners to help sustain and build on this progress." 
He added that hard-working prison officers can be supported by ensuring prison is focused on "those people convicted of the most serious crimes and who pose the highest risk to public safety", aiding rehabilitation and reducing the likelihood of reoffending.  
By offence type, convictions for non-sexual crimes of violence rose by five per cent in 2017/18 to 1,812 people, powered by a 17 increase in homicide convictions, a nine per cent rise in robbery, and a five per cent increase in attempted murder and serious sexual assault convictions. 
On the other hand, the number of convictions with a domestic abuse identifier dropped by ten per cent in 2017/18, down to 9,782 convictions, the third consecutive annual decrease, although for the latest figures, a new statutory domestic abuse aggravator was used for the first time and was attached to 4,253 (43 per cent) of cases. 
While the number of people in Scotland convicted of sexual offences was almost unchanged in the latest year with 1,053 convictions, (just 13 more convictions than in 2016/17), there has been a rise in criminal proceedings for sexual crimes. 
Prosecutions for sexual crimes stood at 1,502 people in 2017/18, almost the same as the previous year, but up 61 per cent from 2010/11 (933 proceedings).  
.