Scottish Government appoints first female chief inspector of constabulary
A former officer with a "career spanning over 30 years" in policing has been confirmed as Her Majesty's Chief Inspector of Constabulary in Scotland.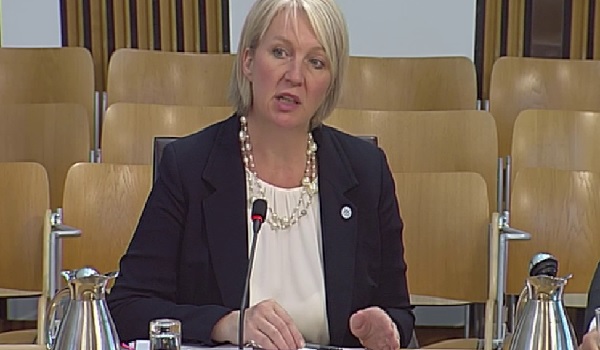 Gillian Imery will replace Derek Penman – who has spent four years in the top post – in early April.
She has held the role of assistant inspector  at Her Majesty's Inspectorate of Constbulary in Scotland (HMICS) since 2016.
As well as monitoring and evaluating Police Scotland and the Scottish Police Authority, Mrs Imery will also be expected to produce an annual report to MSPs on the police service in Scotland.
Justice Secretary Michael Matheson said he was "grateful" for Mr Penman's "unstinting service" to the public over 33 years of policing.
"He has provided significant, independent oversight and challenge to the service and the Scottish Police Authority, at a key time for policing and I wish him well in whatever he chooses to do next," he added.
Welcoming Mrs Emery, he said: "HMICS plays a vital role in ensuring Scotland's police continue to perform their duties to a high standard as they strive to keep Scotland's communities safe.
"With a career spanning over 30 years in Scottish Policing, most recently as assistant inspector of constabulary, Gillian Imery brings with her a wealth of experience to the role of chief inspector of constabulary in Scotland.
"I am confident that Mrs Imery's invaluable policing background and time already spent in HMICS will stand her in good stead as the new chief inspector."
Mrs Imery joined Lothian and Borders Police in 1986, working her way up the ranks until 2010 when she was appointed divisional commander in Edinburgh.
In April 2012, she was appointed detective chief superintendent and head of the Criminal Investigation Department for Lothian and Borders Police, becoming divisional commander of Lothians and Scottish Borders Division of Police Scotland in 2014.
She was then appointed as the first female assistant inspector of constabulary in Scotland in April 2016, before she was awarded a Queen's Police Medal the following year.
Mrs Imery said: "I am extremely proud to have been appointed to the role of HM Chief Inspector of Constabulary in Scotland and am optimistic about the part HMICS can play in supporting improvement in policing for the benefit of the Scottish public.
"I believe it is important to have independent and objective scrutiny of policing to ensure challenging issues are addressed as well as to highlight the positive contribution policing makes to our communities."