Scotland introduces new legislation to increase age of criminal responsibility to 12
The Scottish government is making a fresh attempt to ensure the country no longer has the lowest age in Europe at which a child can be labelled an offender.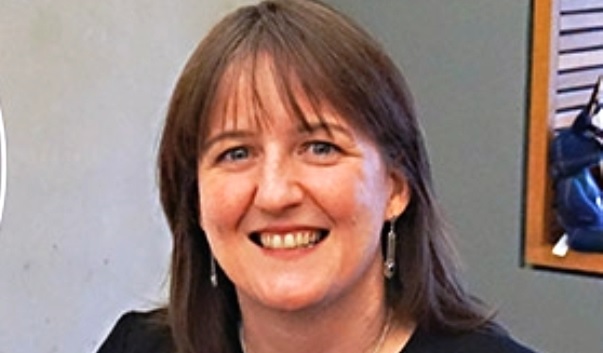 Planned reform to tackle the lives of "troubled, primary school age children" is being prepared after Scotland has repeatedly been condemned – not least by the United Nations – for criminalising children as young as eight.
The age of criminal responsibility is to be raised from eight to 12, above the rest of the UK, but still not high enough for the country's children's commissioner.
Under the Age of Criminal Responsibility (Scotland) Bill, which is expected to start its journey through Holyrood in September, "bespoke new measures" will be brought in to ensure Police Scotland can investigate the "most serious" incidents involving children under 12, the Scottish Government said in a statement.
At present, children under 12 cannot be prosecuted in court in Scotland, but those eight and over can be referred to a children's hearing for offending, and can receive a criminal record.
The new legislation is designed to reduce the number of children entering the criminal justice system, aligning the age of criminal responsibility with the minimum age of prosecution in Scotland, and ending referrals to children's panels for criminality for eight to 11-year-olds.
Information on harmful behaviour involving children of that age will no longer be disclosed automatically but will be subject to independent review on a case by case basis.
Early Years Minister Maree Todd said the legislation was "a key milestone in Scotland's journey", adding: "We know the actions of children who harm others are often a symptom of trauma in their own lives and that accruing a criminal record actually drives more offending.
"This legislation will help turn around the lives of troubled, primary school age children, who are often vulnerable, by addressing their deeds in the context of supporting their needs. "Importantly, the Bill contains measures to provide reassurance to victims and communities that serious incidents will still be responded to appropriately."
An advisory group set up by the Scottish Government in 2015 recommended the age of criminal responsibility be raised to 12 – with 95 per cent of responses to a consultation on the proposal last year in favour of an increase to this age or older.
However, even at 12, the age will still be one of the lowest in Europe, where only Ireland, Belgium and the Netherlands have the same starting point. Most EU countries have 14 as the minimum age of criminal responsibility, although some use 13, 15 or 16.
In England, Wales and Northern Ireland, the age is ten. Scotland's Children's Commissioner Bruce Adamson said: "I'm pleased that Scotland will no longer be the only country in Europe where an eight-year-old can be treated as a criminal.
"However, raising the age to 12 still leaves us with one of the lowest ages of criminal responsibility in the world. "If Scotland is to be the best country to grow up in, we need to raise the age beyond 12 to make sure we support children rather than treat them as criminals."
Nicola Sturgeon confirmed there would be a Bill in September's Programme for Government. In a debate on Wednesday (March 14), Tory MSP Liam Kerr said: "This is an issue of high importance, and we look forward to analysing the evidence and taking part in the debate.
"There's no question that Scotland does have a lower-than-normal age of criminal responsibility. But any decision must consider a range of factors, not least victims of crime."
LibDem Liam McArthur said SNP ministers had twice voted down his party's attempt to raise the age of criminality responsibility to 12 in the last parliament and welcomed their belated u-turn away from a Victorian attitude to justice" that misunderstood children's development.
He said: "Scotland has been repeatedly condemned, not least by the UN, for criminalising children as young as eight. "There is no justification for giving an eight-year-old a criminal record they have to declare for the rest of their lives, destroying their chance of getting on.
"The Bill must help bring to an end this destructive approach and ensure authorities focus on the source of children's disturbing behaviour, such as trauma or abuse.