Scotland drops plans to suspend jury trials during coronavirus crisis
The Scottish government has dropped controversial plans to suspend jury trials for up to 18 months during the coronavirus lockdown following opposition from lawyers, Scottish National Party MPs and UK Cabinet ministers.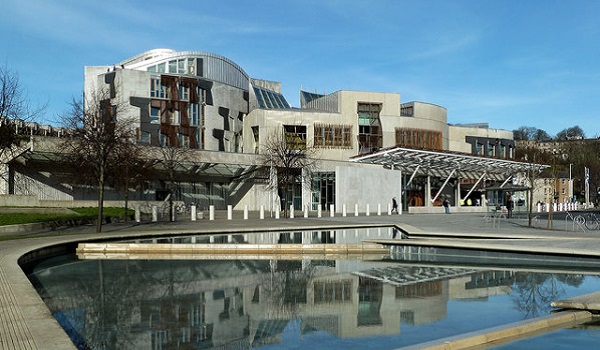 Emergency powers being heard today (April 1) included proposals for judge-only trials amid concerns that social distancing was impossible for a jury of 15.
First Minister Nicola Sturgeon said her government wanted to suspend jury trials to ensure that courts were able to hold trials in the most serious cases during the coronavirus lockdown.
The proposals were supported by the Lord Justice General Lord Carloway, who said the judicial system would be overwhelmed unless the courts were allowed to carry on with significant cases.
The Law Society of Scotland, which represents solicitors, said it understood the need for extraordinary measures during the crisis, but the case for one of the most dramatic changes to the legal system ever considered had not been made.
John Mulholland, the society's president, said: "We fully appreciate the desire to avoid any backlog in cases which might interfere with the proper administration of justice. However, we have not reached that point and so there is not sufficient justification to warrant trials without jury for serious criminal offences."
Cabinet Office minister Michael Gove had urged Ms Sturgeon to reconsider the "deeply concerning" proposals. In a tweet, he said: "I applaud the Scottish government for their generous cooperation in the fight against Covid-19, but is it wise to take this position on jury trials? I stand ready to help and discuss – I make no criticism of colleagues facing difficult decisions, but let's talk."
However, just as the debate on the legislation was due to begin, Constitution Secretary Michael Russell announced that the Scottish government would not be pressing ahead with the proposed changes.
Mr Russell told MSPs it had been withdrawn "in order to allow an intensive and wide-ranging discussion by all interested parties, including victims, whose voice has not yet been fully heard, about the right way to ensure that justice continues to be done in Scotland".
Justice Secretary Humza Yousaf said a backlog of cases was already building up in the court system as a result of the Covid-19 outbreak, but said ministers would work in a "spirit of compromise and a spirit of consensus".
Other provisions of the Coronavirus Scotland Bill, which is due to be passed in a single sitting, include: temporary measures to allow the early release of prisoners to relieve pressure on the prison system; allowing councils to evict dementia patients from hospital beds without their consent; and a ban on landlords evicting tenants who cannot afford their rent.