Schools to receive metal detectors in £7 million fight against knife crime
Every school in the capital will be offered a "metal detecting knife wand" as London Mayor Sadiq Khan announces his plans on tackling the rising tide of knife crime.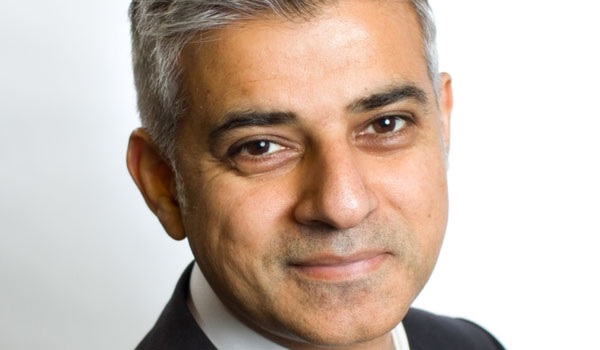 Every school in the capital will be offered a "metal detecting knife wand" as London Mayor Sadiq Khan announces his plans on tackling the rising tide of knife crime. The wands could be deployed at busy times of the day such as the end of lessons, or discreetly if an individual pupil is causing alarm. And schools in areas where knife crime is prevalent will be provided with a dedicated Safer Schools Officer. Mr Khan also called on the Government to reverse its cuts to youth services as he launched his £7 million knife crime strategy. Almost £400 million has been cut from youth service spending in England between 2010 and 2016, and London has lost £22 million in youth funding in the last six years, leading to more than 30 youth centres closing. "My new strategy brings together many organisations, groups, communities and individuals and their expertise and passion to help solve this problem," Mr Khan said. "We've got to work together – with families, communities and young people. This cannot, and must not, be left just to the police to tackle – only by all agencies across London working together can we root out the scourge of knife crime. "Young Londoners have lost tens of millions of pounds in funding for youth services since 2011 and this simply has to stop. The only way we can truly beat the scourge of knife crime on our streets is by properly funding youth services – the Government needs to step up, reverse these cuts and help provide the services we need to tackle knife crime. " Under the strategy, a specialist team of 80 Metropolitan Police Service (MPS) officers will continue Operation Sceptre for a number of weeks to target knife crime hotspots and identify key offenders. During the week of June 19, officers conducted more than 1,200 weapon sweeps and seized 518 knives and 11 firearms as part of Sceptre. They made 622 arrests including 180 for possession of an offensive weapon. The MPS will now receive more support to use targeted, intelligence-led stop and search, as the Mayor's Office for Policing and Crime claims 74 per cent of Londoners support its use. The officers will receive judgment training to improve decision-making in tough situations, and body-worn video will be rolled out across the force by the end of the year. And a £200,000 media campaign is set to be launched in the autumn, including "toolkits" for school and community groups, as well as work with Google to address online videos that glorify knife crime. There was a 24 per cent increase in the number of knife offences in the 12 months to April, and 24 Londoners under the age of 25 have been fatally stabbed this year. Mr Khan has also pledged £2 million to increase support for young victims of knife crime and their families. MPS Commissioner Cressida Dick said: "Despite everything that has been happening in London in recent weeks – knife crime remains a top priority for me and the MPS. "The reason for this is simple – far too many people are carrying knives, too many are committing crimes with those knives and too many are getting injured or killed. "But we absolutely cannot deal with this problem through enforcement alone. We need to change attitudes and behaviours and for that to happen we need partners and communities to join the fray. In short; we need everyone to step up and do their bit. "Together we can and must address the reasons people are carrying knives, we can and must dispel the myth that a knife will make you safer."