Schoolgirl, 8, threatened to stab North Yorkshire officer
North Yorkshire Police is providing support to an eight-year-old girl following an incident in which she threatened a police community support officer (PCSO) with a knife while at a primary school.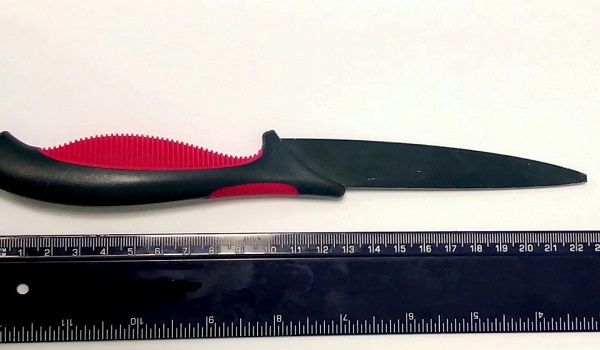 Officers had been called to the school in the Harrogate area last month after the girl produced the 5in kitchen knife in class and made threats to members of the teaching staff.  
The classroom was evacuated, and police were called. Details of the incident came to light earlier this week after one of the officers on the scene, PCSO Matt Murphy, said on Twitter how, when confronted, the girl said she would "stab him in the heart". 
No one was injured and the knife was recovered.  
Forces cross the country are currently taking part in a week-long national campaign to tackle knife crime. As part of Operation Sceptre, officers will be carrying out high visibility patrols and publicising anti-knife messages in schools and on social media.  
Many forces have also introduced a knife amnesty, leading to hundreds of knives, axes, swords and other weapons being handed in at police stations.