Salisbury Novichok attack: second suspect identified
Alexander Petrov, the second man suspected of being involved in the Novichok chemical attack in Salisbury in March has been unmasked.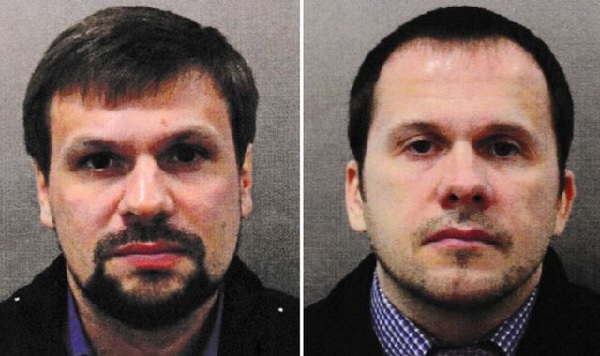 Petrov's real name is Dr Alexander Mishkin, thought to be a lieutenant colonel or colonel of the GRU, Russia's military intelligence service. 
Dr Mishkin was exposed by the Russian investigative website Bellingcat on October 9 and this comes not long after the first suspect, Ruslan Boshirov, was identified as really being Anatoliy Chepiga. 
Mishkin was born in July 1979 in northern Russia, and while training to be a doctor he was recruited by the GRU, moving to Moscow with a new passport and alias.  
Dr Mishkin travelled a great deal in the following years, including to the Ukraine and in September 2014 moved into an expensive Moscow apartment with Chepiga, alias Boshirov, and both were recorded extensively on CCTV in both Salisbury and London at the time of the attack.  
The deadly nerve agent, which has been sourced to the Russian state, was used on the Russian double agent Sergei Skripal and his daughter Yulia, both of whom made a recovery after weeks in intensive care. 
A local woman named Dawn Sturgess later died after coming into contact with the perfume bottle that contained the Novichok, and her partner was seriously ill for some time, and may have long-term health problems. 
A Wiltshire Police officer, Det. Sgt Nick Bailey, was also poisoned when he came to the aid of the Skripals, but made a full recovery.