Salisbury nerve agent attack: MPS identifies two Russian suspects
The Metropolitan Police Service (MPS) has released images of the two people suspected of poisoning a former Russian intelligence agent in Salisbury, Wiltshire.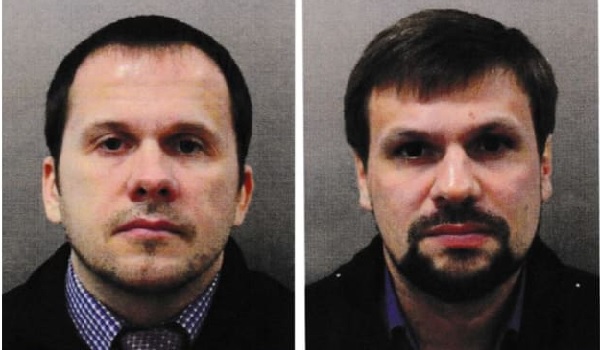 Russian nationals Alexander Petrov and Ruslan Boshirov have both been charged with the attempted murder of Sergei Skripal and his daughter Yulia, as well as Detective Sergeant Nick Bailey who was also injured by the Novichok nerve agent.  
Prime Minister Theresa May has said the two suspects are thought to be officers from Russia's military intelligence service.
Although the Crown Prosecution Service (CPS) has said it will not apply to Russia for the extradition of the two men, as the country does not extradite its own nationals, a European Arrest Warrant has been obtained, which means if either man travels to a country where it is valid they will be arrested.  
The MPS has confirmed that the Salisbury case is linked to the one in Amesbury, in which Dawn Sturgess died after she and her partner, Charlie Rowley, were exposed to Novichok after handling a perfume bottle found in a charity bin. 
National lead for counter terrorism policing Assistant Commissioner Neil Basu said it marked the most significant moment so far in "one of the most complex and intensive investigations" counter terrorism policing has undertaken.   
He added: "My thoughts remain with Dawn Sturgess's family as they come to terms with their loss, the other victims who fell seriously ill after being exposed to a Novichok nerve agent and the people of Salisbury who have shown tremendous resilience throughout. 
"We said from the start that this investigation would take time as we gathered and assessed all the evidence available to us. Around 250 detectives from across the Counter Terrorism Policing Network have worked on the investigation, brilliantly led by Counter Terrorism Policing South East, and supported by officers from Wiltshire, numerous forces on mutual aid, as well as partners and agencies, ranging from Public Health England to the Defence, Science and Technology Laboratory in Porton Down.  
"Over the last six months we have meticulously followed the evidence, working closely with specialist forensic teams and scientists, as we have investigated both the attack on Sergei and Yulia Skripal in Salisbury, and the poisoning of Dawn Sturgess and Charlie Rowley.   
"Let me be clear, we have no doubt these two incidents are connected and now form one investigation."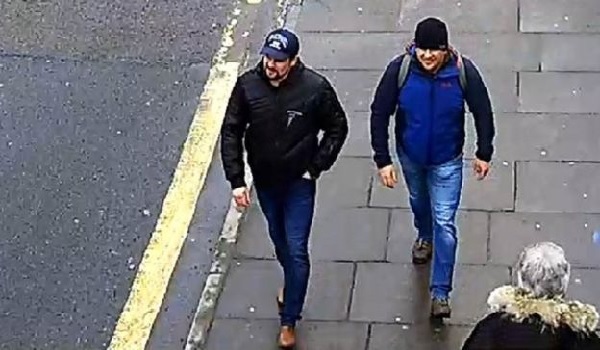 Mr Petrov and Mr Boshirov arrived at Gatwick Airport from Moscow on March 2 and stayed in a hotel in East London before travelling to Salisbury on March 4.  
CCTV footage shows the two men in the vicinity of Mr Skripal's house and the MPS believes that they contaminated his front door with Novichok. 
They then travelled to Heathrow shortly after and boarded a flight back to Moscow on the same day.   
The MPS has confirmed with Public Health England that there was no risk to members of the public who were on the same flight, trains or public transport as the two suspects.   
Sue Hemming, CPS director of legal services, said: "A realistic prospect of conviction means the CPS is satisfied on an objective assessment that the evidence can be used in court and that an objective, impartial and reasonable jury hearing the case, properly directed and acting in accordance with the law, is more likely than not to convict these two individuals of the charges.  
"It is, of course, for a jury to decide whether the evidence is enough for them to be sure of the suspects' guilt."