Salisbury bins tested for Novichok contamination
Two bins will be tested for traces of the nerve agent Novichok as the investigation into the latest Salisbury poisonings continues.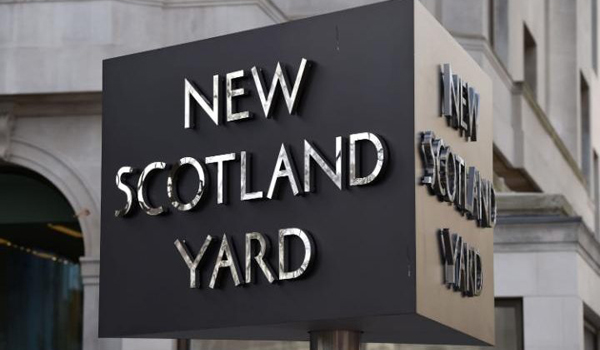 Conversations with recovering victim Charlie Rowley about his recollections prior to falling ill prompted the removal of two bins from Catherine Street in Salisbury on Thursday (August 2).
They will now be taken to the Defence Science and Technology Laboratory at Porton Down, where analysts will check whether they have been contaminated with the nerve agent that killed 44-year-old Dawn Sturgess.
Specialist teams are also investigating Wiltshire's Air Ambulance station, emergency vehicles and kit worn by responders to the incident.
The tests will render the Air Ambulance helicopters temporarily unavailable.
Wiltshire Police's Deputy Chief Constable Paul Mills said: "We are very aware that this news might cause some concern to our communities.
"The work we are undertaking forms part of the wider ongoing response to the incident and is the next logical precautionary step in the process.
"This highly precautionary activity is focused on ensuring that we take all steps necessary to consider any remediation activity which may be necessary in the longer term to further reduce any residual risk."
Ms Sturgess, 44, died in hospital on July 8 – a week after being contaminated by Novichok contained in a small bottle.
The poisoning came just months after former Russian intelligence agent Sergei Skripal and his daughter Yulia were exposed to the same substance in Salisbury and fell critically ill.
Counter-terror detectives are still searching a number of sites including the Queen Elizabeth Gardens in Salisbury, where Mr Rowley and Ms Sturgess had visited before becoming unwell.
The checks being conducted on air ambulance locations and equipment are a precautionary measure to ensure no onward contamination has taken place.
Public Health England maintains that the risk to the public remains low.
Wiltshire police and crime commissioner Angus Macpherson said: "All agencies are working closely together and are working incredibly hard to ensure the safety of staff and of course the public.
"It is right that action is taken to rigorously and thoroughly test where the scientific advice dictates it's appropriate to do so. Public safety must remain the number one priority and I am confident this is at the absolute forefront of any action taken."