Sajid Javid: 20,000 more officers 'pounding the pavement' if elected PM
The Home Secretary has promised to recruit 20,000 more police officers if elected leader of the Conservative Party next month.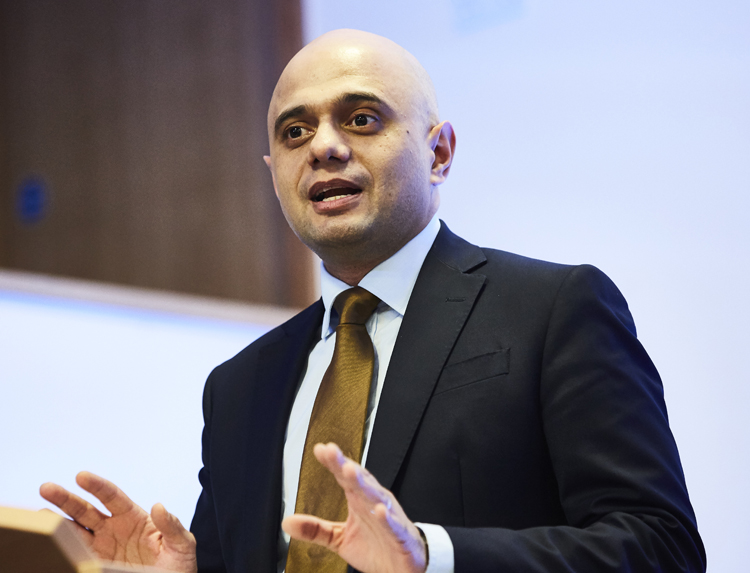 He became the eleventh politician racing to succeed Theresa May following her resignation as Prime Minister last week.
Speaking to The Sun, Mr Javid said "More police on the beat means less crime on our streets".
Mrs May has said numerous times that crime levels are not caused by fewer police numbers.
Mr Javid told the tabloid on Tuesday: "I would make police numbers a top priority. And continue work to peel back layers of bureaucracy.
"That means 20,000 more coppers. Not sat behind desks but pounding the pavements."
His comments follow news last month that of 44 police forces, 42 recorded an increase in knife crime since 2011.
Before he became Home Secretary, his brother, Bas, who is a commander in the Metropolitan Police Service, helped him realise the vital role of the police, said the Tory MP for Bromsgrove.
To improve conditions, he cited his introduction of "knife-crime Asbos to protect vulnerable kids" and "more [police] powers to confiscate acid and corrosive substances" as well as increased stop and search powers.
He claimed responsibility for a 30 per cent increase in stop and search which saw a 15 per cent drop in knife wounds among young people.
However, the Labour party said: "Sajid Javid is currently the Home Secretary of a government that has cut over 20,000 police officers, with violent crime rising by 19 per cent in the last year alone."
Shadow Policing and Crime Minister Louise Haigh added: "Wait until he finds out who the MP for Bromsgrove is who voted for every single police cut and 21,000 fewer police officers."