Sadiq Khan: Government 'passing the buck' over police funding crisis
The Mayor of London claims the Metropolitan Police Service (MPS) is "running out of options" to identify savings as reported crime and population continues to increase in the capital.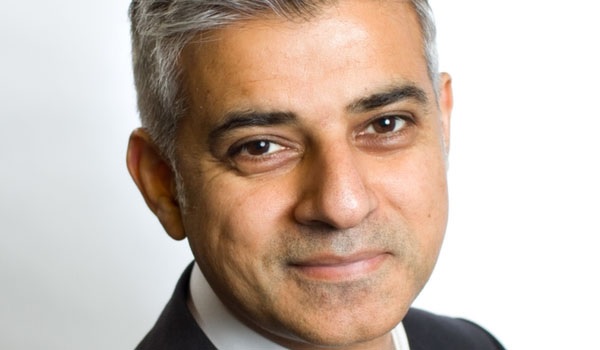 The Mayor of London claims the Metropolitan Police Service (MPS) is "running out of options" to identify savings as reported crime and population continues to increase in the capital. Sadiq Khan criticised the Government for refusing to give the force the resources it needs to do its job, and said claims that no cuts are taking place are "smoke and mirrors". Since 2010/11, the MPS's general grant funding has fallen by more than £700 million, meaning the force has had to make £600 million of savings. Last month, the Government announced no changes to central funding, and instead lifted the amount by which police and crime commissioners can increase council tax. Mr Khan said this was an example of MPs "passing the buck" and neglecting their responsibility to end the financial crisis in policing. He added that council tax is a regressive form of taxation that hits those who can least afford to pay it the hardest. Despite this, the Mayor says he has been forced to increase his policing precept by the maximum before the need for a referendum, meaning Londoners will pay an average of 27 pence more a week. However, Gareth Bacon, leader of the GLA Conservatives group, says Mr Khan is blaming the Government to distract members of the public from his own failings. "This is the latest example of Sadiq Khan failing to get his house in order and then turning to the government to ask for more cash," he added. At a London Assembly meeting on January 4, it emerged Mr Khan was yet to allocate almost £50 million of funding from his latest tax increase. Mr Bacon said the GLA also discovered that much of the MPS's estate – worth tens of millions of pounds – is under-occupied, with some buildings up to 50 per cent empty. He continued: "The constant finger-pointing at the government is simply an attempt to distract from his own clear inadequacies. Knife crime is through the roof, acid attacks are rising, and moped-related crime is rife. "These are the consequences of a Mayor who is losing his grip. If the government did what Sadiq Khan demands they would simply be pouring more water into a leaking pot. Taxpayers deserve more for their money." A total of 71 per cent of the MPS's funding comes from the Government – 58 per cent from Home Office police grants and 13 per cent from specific grants such as counter terrorism. Mr Khan claims the 1.3 per cent increase in counter terrorism funding for 2018/19 is not sufficient to cover the costs of tackling terror in the capital. For every £1 of counter terrorism funding spent in response to an incident, around £2 is spent on additional non-counter terrorism activity, which comes from wider policing budgets, he said. Last year, 38 police station front counters were closed to save £8 million a year – equivalent to the cost of 140 police constables. Mr Khan added: "The Met police have had to make £600m of cuts in recent years, closing police stations and cutting police posts. Further savings will be needed, and the Met are running out of options. "Our police officers have never been under so much pressure. Last year, London faced four appalling terror attacks and the Grenfell Tower fire. Last week four young men were tragically and violently killed in a spate of unrelated stabbings as we entered the New Year – a scourge we are working tirelessly to stamp out. "The capital's population is rising, as is reported crime both in the capital and across the country. As the capital of our country and a global city, we host major political, musical, sporting and cultural events and attract a record number of visitors. "Ministers are shirking their responsibility to keep this country safe by adequately funding our police service and are leaving it to taxpayers here in London to help to bridge the gap."