Officer W80 can face misconduct proceedings as IOPC wins 'landmark' appeal case
The firearms officer who killed Jermaine Baker during a foiled prison breakout can face misconduct proceedings, the Court of Appeal has ruled following a challenge by the Independent Office for Police Conduct (IOPC).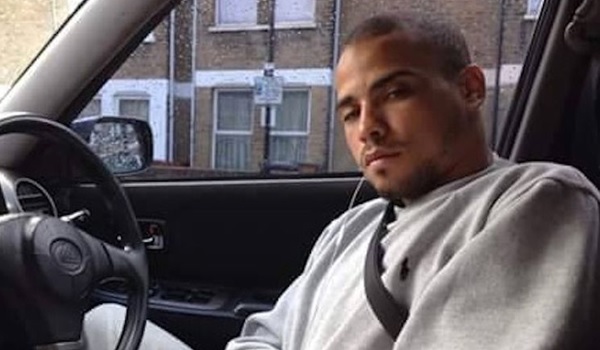 Mr Baker, 28, of Tottenham, north London, was shot during a Metropolitan Police operation which thwarted a plot to snatch two prisoners from a van near Wood Green Crown Court in December 2015.
Following an investigation, the IOPC directed that the force should bring disciplinary proceedings for gross misconduct against the marksman, referred to only as W80.
That decision was quashed by the High Court in August last year, after it was challenged by Officer W80.
But, in a ruling on Friday (October 9), three leading judges overturned the High Court's judgment following an appeal by the IOPC. The National Police Chiefs' Council (NPCC) described the ruling as "disappointing".
In a summary of the ruling, Sir Geoffrey Vos said: "The IOPC was justified in concluding that it was open to a reasonable misconduct panel to make a finding of misconduct if W80's honest, but mistaken, belief that his life was threatened was found to be unreasonable.
"That conclusion was soundly based in law on the proper and plain meaning of the relevant regulations and the (College of Policing's) Code of Ethics."
Sitting with Lady Justice Macur and Lady Justice Nicola Davies, Sir Geoffrey said the IOPC's decision to direct the Met to bring misconduct proceedings stands.
The judge told the court that Officer W80 has seven days to decide whether to appeal to the Supreme Court.
Mr Baker was among a group of men trying to free Izzet Eren and his co-defendant as they were transported from Wormwood Scrubs to be sentenced for a firearms offence.
A number of men were jailed in 2016 for their parts in the plot.
In a statement released in response to the ruling, the IOPC said: "Today's decision from the Court is welcome and provides clarity on an important principle of policing.We investigated Mr Baker's death and the officer involved was criminally interviewed by our investigators. A file was sent to the Crown Prosecution Service (CPS) who decided not to bring any criminal charges.
"We decided there was a case to answer in disciplinary proceedings, however the Metropolitan Police Service (MPS) disagreed and we directed them to hold gross misconduct proceedings.
"Our direction was successfully challenged in the Divisional Court and we appealed the decision as we did not believe this to be right, and felt the judgment had wider implications for police accountability relating to all forms of force. Today's judgment provides clarity on this with the court summary stating:
"It was wrong to say that there could be no misconduct wherever an officer used proportionate force based on an honest belief that he was in danger. If the officer made an honest mistake, the disciplinary panel must still determine whether the use of force was reasonable in all the circumstances. In many cases, an honest mistake is also likely to be found to have been reasonable in all the circumstances, but there will be some cases where it will not."
IOPC Director General Michael Lockwood said: "This is an important legal decision for maintaining public trust and confidence in a system which ensures police are accountable for upholding the standards of professional behaviour.
"Police officers have a difficult job, work in extraordinary circumstances and make difficult decisions in challenging situations. We recognise that use of force is a key tool in policing and that police have been entrusted with the power to use force in a range of circumstances. In return, the public must be assured that this power will always be exercised responsibly, reasonably and proportionately.
"The examination of serious incidents such as this in a disciplinary hearing ensures transparency and public scrutiny of the circumstances. This principle of police being accountable for their actions is fundamental to policing by consent.
"Today's decision provides that confirmation and reassurance to the public."
Margaret Smith, Mr Baker's mother, said in a statement: "I and the rest of my family welcome this decision.
"What is important now is that W80 is held to account for his actions.
"The Metropolitan Police Service have fought hard to avoid taking any action against him.
"We look to the MPS now to respect the direction of the IOPC and the decision of the Court of Appeal, and to bring proper and effective proceedings against W80."
Responding to the outcome the NPCC lead for armed policing, Chief Constable Simon Chesterman, said: "Police officers put themselves in harm's way to protect people on a daily basis and they do so within the boundaries of the law and far reaching police conduct rules. They are amongst the most accountable officers in the world.
"Firearms officers are carefully selected, receive world class training and they very rarely need to use lethal force in the execution of their duty. In fact, they only discharge firearms at 0.03 per cent of armed deployments.
"Independent scrutiny and accountability for the actions of police are hugely important. But equally as important is ensuring that the challenges faced by officers, as they work to keep people safe, are recognised and they are treated fairly by those judging their actions with the benefit of hindsight. The introduction of body worn video has been a major step forward in this respect.
"This is a disappointing judgement and it is important that we now take time to closely reflect on it."
Ken Marsh, Chairman of the Metropolitan Police Federation, said: "We will be reviewing the decision carefully. I now look to The National Police Chiefs' Council and College of Policing to provide leadership and direction to our members as to what this means – so we can answer the concerns we all share.
"W80 is aware, supported and dealing with the outcome as best he can, and accepts that this is part of his journey to clear his name."