Rochdale child abusers to lose British nationality
Three members of a notorious grooming gang in North West England will lose their British citizenship, the Court of Appeal has ruled.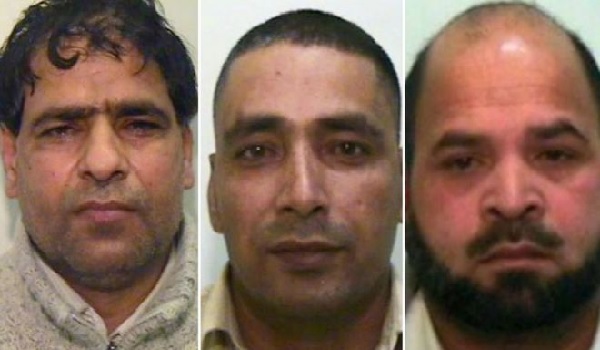 Abdul Azis, Adil Khan and Qari Abdul Rauf – of both Pakistani and British nationality – were among nine men convicted in 2012 over the rape and trafficking of teenage girls in Rochdale, Greater Manchester. 
In 2015, Theresa May, the then Home Secretary, began the process to strip the trio of their British citizenship, meaning they can be deported. 
On Wednesday (August 8) judges rejected a legal challenge from the men, who claimed the decision violated their human right to family life.  
In each case, the First-tier Tribunal (FTT) found that depriving the appellants of their British citizenship would not prevent them from continuing their relationship with family members, nor was there any evidence to suggest that it would have any significant effect on the interests of their children.  
Senior judges agreed that the removal of the offenders' citizenship was "conducive to the public good" and that they should "not be allowed to enjoy the benefits of British citizenship generally".  
They said the steps to deprive the appellants of British nationality were a prelude to deportation to Pakistan but conceded that the men will be able to appeal to the FTT if that decision was to be made, which can take several months. 
Lord Philip Sales said the men were motivated by "lust and greed", which amounted to "serious organised crime".  
Aziz, Khan and Rauf were all jailed for nine years, eight years and six years respectively, but have since been released on licence. 
The men lost a previous legal challenge last year to maintain British citizenship.