'Robocop' officer quit after daily exposure to trauma led to PTSD
A former police officer known as 'Robocop' due to his exemplary arrest record has revealed that he quit the service after being left "badly broken" by PTSD (post-traumatic stress disorder) brought on by the strain of frontline work.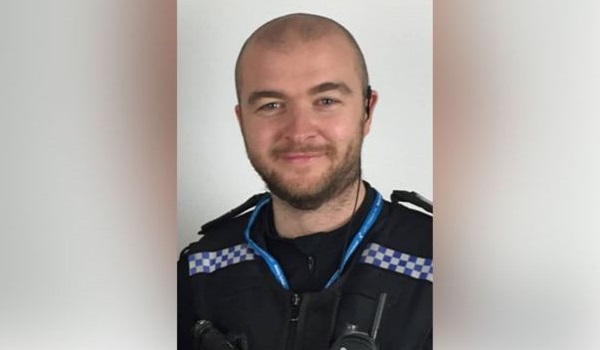 Ali Livingstone achieved Britain's highest recorded arrest rate, having taken 524 people into custody in the 12 months between April 2008 and March 2009. The average number of arrests by a police officer in one year at the time was just nine, according to a report by the Institute of Public Policy Research.
During his 18-year-career with Suffolk Constabulary, Mr Livingstone made more than 5,000 arrests but suffered a mental breakdown in 2018.
Speaking to BBC Radio Suffolk, the 36-year-old said: "I went from being the UK's top arresting officer to being so troubled by what I'd seen and done in the line of duty that I've had to walk away from the very job that defined me. Right up until last year I was a round peg in a round hole and I was really enjoying it. I never foresaw that I would ever leave the police, let alone under the circumstances I did."
Mr Livingstone was working as a response sergeant tactical adviser, negotiator and police search adviser before suffering mental health issues. He took two months leave and returned in September 2018 but felt unable to continue and left again in December.
Mr Livingstone said there was no one single event that triggered his PTSD, but it was the "cumulative effect of being exposed to trauma every day" that led to his breakdown. He praised Suffolk Constabulary for the support it had provided.
A spokesperson for Suffolk Constabulary said the force took its duty of care to all of its employees "very seriously" and provides support for staff and officers living with PTSD, trauma and complex mental health issues.
Earlier this year, a study by the Police Federation of England and Wales (PFEW) confirmed that repeated exposure to trauma could have a serious detrimental effect on a police officer's mental health.
Ché Donald, the PFEW national vice-chair, said: "Unlike in the military, police officers do not have periods away from the front lines – you are the front lines. There are 18 per cent fewer officers and policing has gone from a potentially proactive service to being a reactive service – we have officers going from one job to the next without the time to pause and let their brains process what they are experiencing."