Road fatalities as a result of drink-driving on the rise
The number of people who were killed or hurt in collisions where a driver was over the alcohol limit has reached its highest since 2012, according to figures from the Department for Transport (DfT).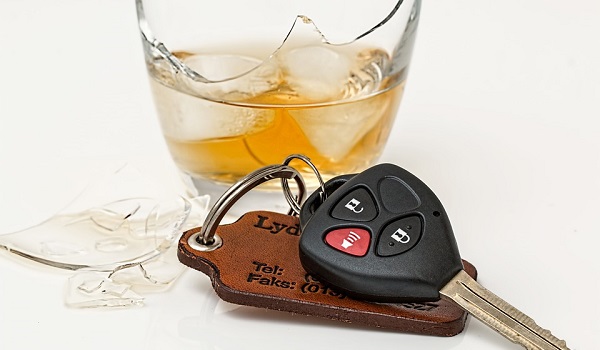 An estimated 9,040 people died or suffered injuries following drink-drive accidents in 2016 – an increase of seven per cent from 8,470 the previous year.
And there were also an estimated 220 fatal accidents over the same period, a "statistically significant" increase from 170 in 2015.
Detailed reporting on casualties resulting from drink-driving began in 1979, when there were almost 20,000 accidents per year, accounting for almost eight per cent of all personal injury accidents in the UK.
By 1993, this had halved to less than 10,000, and it has stayed at less than 10,000 every year since 2006.
As of 2016, the total number of accidents where at least one driver or rider was over the alcohol limit was 6,070 – an increase of six per cent from 2015 and the highest figure in four years.
Police forces continue to crack down on drink-driving, with innovative initiatives like the alcohol interlock system – which cuts the ignition of a vehicle if the driver is over the limit – helping to further the reduction.
In 2016, 79 per cent of alcohol-induced car accidents involved male drivers, while females made up just 20 per cent.
And car occupants made up for 85 per cent of casualties, while motorcyclists accounted for six per cent, three per cent were pedestrians, one per cent were pedal cyclists.
The UK's biggest independent road safety charity IAM RoadSmart called for an increase in resources for officers to apprehend drink drivers, as well as an "increased focus" on reoffenders and those dramatically over the limit.
It also called on the public to prevent their friends and loved ones from getting behind the wheel after drinking.
Rebecca Ashton, head of driver behaviour at IAM RoadSmart, said: "These figures are very disappointing. It is not just the job of the police to stop drink-driving – we can all play a part.
"Often those who drink heavily do so in the company of others – we all cannot turn a blind eye while those same people pick up their car keys and head off home.
"If we really care for our friends and family, we should do our utmost to stop them from taking such dangerous and potentially fatal actions – it takes nothing to offer them a bed for the night, and only allow them back into their car after a safe period the morning after."
A DfT spokesperson added: "Drink-driving is completely unacceptable, which is why there are tough penalties and rigorous enforcement in place for those who do this.
"Britain has some of the safest roads in the world and the number of fatalities has fallen by 44 per cent over the last ten years, but we are determined to do more.
"Through our award-winning THINK! campaigns we have partnered with brands like LADbible, Coca Cola and Budweiser over Christmas to increase the unacceptability of drink driving among young men."