Rising offences sees MPS double size of online child abuse unit
The Metropolitan Police Service (MPS) has more than doubled the size of its online child sexual exploitation and abuse (OCSEA) unit in response to a sharp rise in the number of offences.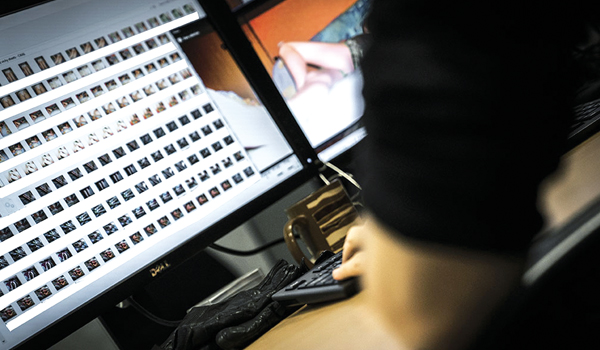 The number of officers and civilian staff on the unit will rise from 90 to 208, allowing for a dedicated team of nine, consisting of one detective sergeant and eight police or detective constables, to be embedded in each of the 12 MPS borough command areas.
The move is in response to a 130 per cent increase in the number of recorded offences of making, taking, distributing and possessing indecent images of children over the past three years. Officers dealt with a monthly average of 182 offences in 2019, compared with just 79 in 2016, with the number of allegations continuing to rise.
Detective Superintendent Zena Marshall, the MPS lead for OCSEA, said: "The scale of growth in these offences, coupled with the need to adapt to the advancement of technology, has meant this is a challenging area for all forces, including the Met. So, I am very pleased we can deploy dozens more specialist investigators with the skills, and capacity, to conduct these often complex investigations throughout our borough command areas, across the capital.
"Online offenders can consider themselves less responsible than a 'real life' abuser as they hide behind a screen, but there is a child being harmed at the heart of every image or video, and by viewing and distributing them the abuse is repeated over and again. We are committed to bringing those who engage in these illegal activities to justice, safeguarding victims and protecting those most at risk."
Investigations often involve lengthy interrogation due to the challenging and complex nature of the work. One suspect could have thousands or millions of images saved on multiple devices, with each one needing to be individually examined and graded. Officers will also conduct inquiries to trace victims of the abuse.
Referrals to teams come from multiple avenues, including the National Crime Agency (indecent images of children that are shared online via social media platforms), other police forces/agencies, charities and direct reports from public. They can also emerge from investigations into unrelated offences. For example, suspects who are initially arrested for other crimes, such as terrorism or fraud, but end up suspected of online child abuse as a result of inquiries.
The wellbeing of the MPS officers who view these images/videos on a daily basis as part of their investigations is given a high priority. Psychological screening is carried out prior to joining the OCSEA unit and face-to-face support is available on a regular basis.