Rise in 'cuckooing' cases as County Lines gangs thrive
The number of homes across England being shut down because County Lines gangs are using them for drug dealing has quadrupled in the past four years.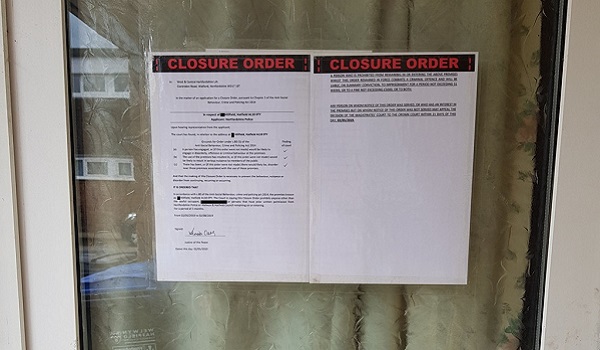 Figures from 20 police forces which responded to a Freedom of Information (FoI) request revealed that 186 homes were subjected to closure orders in 2018 – up from 46 in 2014. The majority were issued for anti-social behaviour and drug activity.
Paul Andell, a criminologist from the University of Suffolk, says the rising number of closure orders showed "the phenomenon of cuckooing in itself is increasing, therefore increasing numbers of properties of vulnerable people are being used as the County Lines drug business model expands".
Speaking to The Guardian newspaper, which issued the FoI, he added: "Also, our responses to cuckooing are becoming more focused towards the prevailing broader business model of drug dealing, which increasingly goes beyond social supply, whereby previously local users would club together resources to buy and use in acquaintances' homes."
Cuckooing refers to the befriending of vulnerable people, typically with learning difficulties or mental health or addiction issues, so their homes can be used as places to keep and sell drugs as gangs from big cities expand their operations to smaller towns.
This allows dealers to cut costs with free accommodation, allowing them to engage directly with local users as they set up supply networks.
The scale of cuckooing is unclear, although last year Commander Simon Bray, the National Police Chiefs' Council lead on drugs, said the number of people having their houses taken over could be in the thousands.
"Nowadays the markets are much more organised and the kinds of behaviours associated with cuckooing are becoming more apparent… these behaviours are more visible as enforcement officers become increasingly aware and agencies now have priorities to act against these arrangements, as County Lines are viewed as a national threat," he explained.
North Yorkshire Police says cuckooing was a major concern in its area. As of June 30, 90 victims of cuckooing had been identified this year with 17 cease and desist notices issued. This compared with 39 victims in total last year.
Devon and Cornwall Police said that as of August, residents of around 200 homes were known to be at risk of cuckooing and were being safeguarded by officers. It said these numbers were subject to constant change and the force was taking the issue very seriously.
Meanwhile, Chief inspector Rachael Glendenning of Bedfordshire Police said the sharp rise in closure orders issued – up from one to 42 in four years – was "a means of taking positive action against drug criminality and anti-social behaviour". She said the forces now looks to use these powers at every opportunity.