Ringleaders sentenced for 12-hour Birmingham prison riot
Five men who sparked a prison riot that cost more than £6 million have been jailed for a total of 36 years.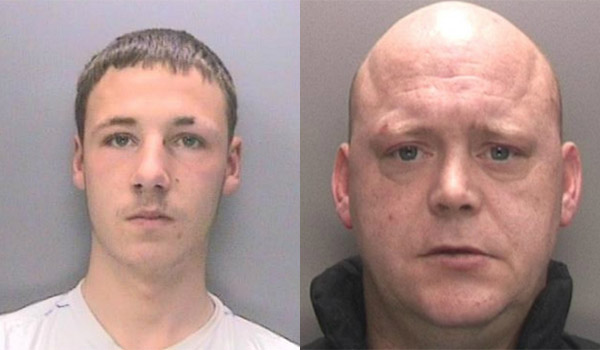 Five men who sparked a prison riot that cost more than £6 million have been jailed for a total of 36 years. Luke Mansell, 24, and John Burton, 39, were found guilty of prison mutiny last week and sentenced to nine years for helping lead a 12-hour riot at HMP Birmingham last December. Three other inmates – Ross Wilkinson, Robert Smith and Nathan Weston – pleaded guilty to the same charge and will each spend another six years behind bars for their part in the disorder. Grant Samed, 30, also admitted prison mutiny and awaits sentencing on November 20. The riot, described as the worst since the 1990 disorder at Strangeways, saw hundreds of prisoners escape their cells and take over several wings before staff finally managed to regain control. It is estimated to have cost more than £6 million in damage. West Midlands Police Detective Inspector Caroline Corfield, who led the investigation into the disorder, said the ringleaders gave "little consideration for the safety of either prison officers or their fellow inmates". She added: "Their actions put significant strain on the emergency services with fire, ambulance and police resources dedicated to this disorder, impacting on their ability to respond to the needs of the wider public." Officers described how HMP Birmingham was hit by a "trail of destruction" after the inmates broke out on December 16 last year. The violence started after some of the ringleaders climbed onto safety netting stretched over a fourth floor balcony and began smashing light fittings. While guards were distracted, Smith stole a skeleton key and began releasing other prisoners. Staff locked down all external doors but the rioters managed to take over several wings and began destroying equipment and lighting fires. At one stage they used gym equipment as a battering ram to force open the door to the exercise yard. As prison staff fought to regain control, West Midlands Police officers patrolled the perimeter wall to offer public reassurance. The disorder finally ended after 12 hours when specialist Prison Service 'Tornadoes' and police public order officers stormed the facility. Prisons Minister Sam Gyimah praised the "skill, commitment and dedication" displayed by staff who responded to the riot. Richard Stedman, director at HMP Birmingham, said: "These verdicts send a powerful message that violence is never justifiable and those who endanger prisoners and staff can expect to face the full force of the law and the likelihood of an extended spell behind bars. "The evidence shown to the court of the sustained aggression of these men during the disturbance underscores the courage of Birmingham's prison team and our colleagues from around the country in quelling the disorder."