Right-wing related Prevent referrals increase to record levels
The number of right-wing related referrals to the Prevent counter-extremism programme has reached its highest ever level, according to latest Home Office figures.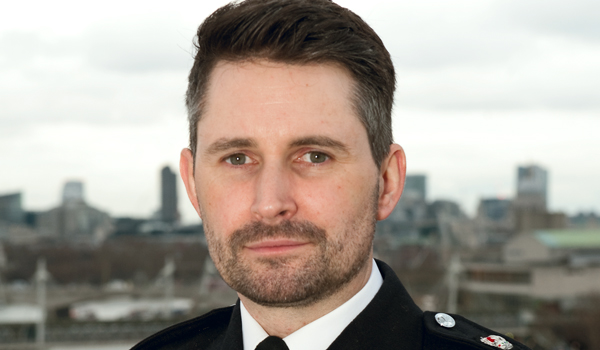 While the overall number of people referred to the Prevent programme has fallen to its lowest level in three years, the proportion that are related to right wing ideology has increased to 24 per cent, up from 18 per cent in 2017/18.
And the number of individuals discussed at a multi-agency Channel panel where a risk of radicalisation existed (1,320) and then adopted as a Channel case (561) were the highest recorded.
Of the 561 who were adopted to a local Channel panel in 2018/19, 254 (45 per cent) were referred for concerns related to right-wing extremism and 210 (37 per cent) for concerns related to Islamist extremism. Of individuals adopted by a local Channel panel in 2018/19, 66 per cent were aged 20 years or under and 88 per cent were male.
The number of referrals to Prevent in the year to March 2019 fell to 5,738 – a decrease of around 22 per cent from the previous 12 months. The National Crime Agency (NCA) says this is an expected decline as referral levels return to those seen pre-2017, when terrorist incidents and a heightened awareness of terrorism and radicalisation prompted a spike in people contacting Prevent for support.
The overall reduction in referrals is explained largely by the drop in Islamist-related concerns, which for the first time reached parity with right-wing referrals on around 24 per cent.
The largest proportion of referrals (38 per cent) is those concerned with individuals exhibiting a mixed, unstable or unclear ideology – when vulnerable people exhibit a combination of elements from multiple ideologies or even shift between different ideologies depending on the content they are exposed to.
A third of all referrals were made by the education sector (1,887), followed by the police (1,650).
"The figures clearly demonstrate that Prevent is about protecting vulnerable people from any and all toxic ideologies that seek to lure them towards terrorism," said counter terrorism policing's National Coordinator for Prevent, Chief Superintendent Nik Adams.
"The sheer volume of cases we see with mixed or unclear ideology demonstrates that complex behavioural needs and mental ill health can create a significant vulnerability to radicalisation.
"In 2018 we introduced a new assessment tool which has helped us deal with referrals more efficiently, directing individuals to the services that are most suitable to their needs."
In September, Assistant Commissioner Neil Basu, senior national coordinator for counter-terrorism policing, warned that while right-wing terrorism was once largely a local threat, it had now become a "global phenomenon as adept at using social media as Daesh (Islamic State)".
Chief Supt Adams added: "To see an increase in the number of Channel cases while overall referrals are declining is a good indicator that our improved assessment processes are working and that professionals, friends and families who make referrals better understand the risks of radicalisation and how Prevent can help."
"Early intervention is key. Experience has shown us that it is so much harder to pull somebody back once extremist views have become entrenched. "
Security Minister Brandon Lewis said they were determined to take "whatever action necessary" to keep people safe from all forms of terrorism.
"That means toughening up sentences for serious terrorists and making sure they stay in prison for longer. But it also means preventing our vulnerable young people getting drawn into terrorism in the first place, by ensuring they are offered early intervention support through Prevent and Channel," he said.
"Today's Prevent figures show the threat from the far right continues, a problem seen across Europe, Australia, New Zealand and the US. We have already taken robust action in response, including banning neo-Nazi terrorist group National Action in 2016, and there have been several successful prosecutions against its members.
"These statistics show that Prevent is improving, with education, health and social care staff increasingly recognising Prevent as part of their safeguarding responsibilities. However, we must continue to work closely with communities to build resilience to the poisonous ideologies of the far right and Islamist extremism, which have no place in Britain."