Review to ensure slavery laws are 'futureproof'
The Home Office has commissioned an independent review to make sure the Modern Slavery Act 2015 keeps up to date with the crime.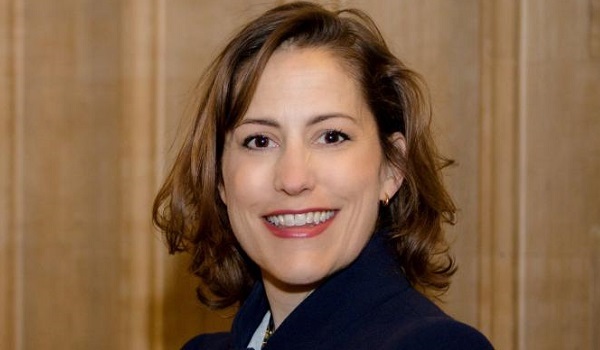 The Home Office announced on Monday (July 30) that significant political, economic, social and technological changes will be examined in an independent review of legislation governing human trafficking and modern slavery. 
The review, led by Frank Field MP, Baroness Butler-Sloss and Maria Miller MP, will identify what more can be done to improve the world's first laws on the subject. For example, it will examine the impact of recent and emerging issues of county lines and orphanage trafficking. 
To keep up with the evolving nature of the crime, it will also analyse: 
– The balance between the need to protect victims from criminal prosecution and preventing criminals from abusing this protection to avoid justice; 
– How to ensure the right support for child victims given their changing profile; and 
– How to ensure the independence of the Anti-Slavery Commissioner. 
The announcement coincides with the United Nations World Day against Trafficking in Persons and the publication of the costs of modern slavery in the UK. It is estimated that the economic impact of modern slavery in the UK is up to £4.3 billion a year.  
Each instance of a modern slavery crime is estimated to cost around £330,000. This includes support, lost earnings and law enforcement but most significantly also involves the physical and emotional harms suffered by victims, who are often exploited over months and sometimes years. 
There has been a consistent increase in the number of potential victims of modern slavery identified in the UK since 2009 – most likely due to an increased priority of tackling the issue.  
There are currently 600 live investigations pertaining to the crime. 
All businesses with an annual turnover of £36 million and above are currently required to publish a statement on their website outlining how it is preventing and tackling modern slavery within its operations and supply chain.  
The Home Office said in its terms of reference that the review will ensure future legislation is made futureproof.  
Minister for Crime, Safeguarding and Vulnerability, Victoria Atkins said: "The Prime Minister established this country as a world leader in this fight against modern slavery through our ground-breaking laws and law enforcement approach. 
"However, as this awful crime is evolving, it is our responsibility as citizens, businesses and governments to do all we can to stop exploitation. This independent review will help us identify what more we can do to tackle this terrible, global injustice by enhancing the Modern Slavery Act where necessary." 
The Rt Hon Maria Miller MP said: "The Modern Slavery Act means the UK leads the world in tackling this most heinous of crimes. I welcome the opportunity to be part of this independent review because it is imperative that the law is working well in practice and can evolve as perpetrators find new ways of exploiting and harming victims. 
Baroness Butler-Sloss added: "The exploitation and enslaving of men, women and children across the world and within the UK is one of the most shocking crimes and one of the most profitable. The Modern Slavery Act is a splendid piece of legislation but it is very important to review how well it is being implemented and how it could be improved. I am delighted and proud to be asked to be part of a team to hold an independent review into the working of the act."