Review of protections for firearms officers is a 'sorry and disappointing post-script' 
The Government has approved new guidance on post-incident procedures on the same day that the long-awaited review into the safeguards afforded to armed officers concluded that "the right legal and procedural protections are in place".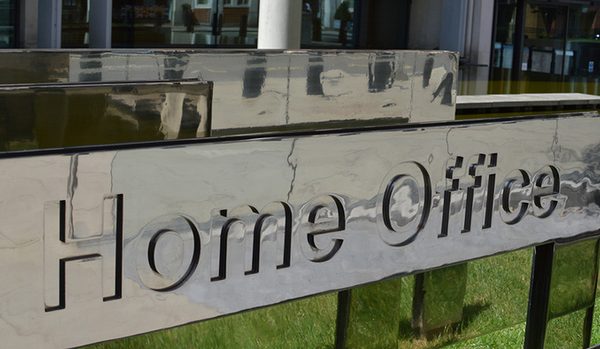 However, the Police Federation of England and Wales (PFEW) attacked the Government's "shambolic report" as it does not address officers' concerns over how they are treated when they have to use their weapons. 
On Thursday (January 17), the Home Office announced its formal approval of the Independent Office for Police Conduct's (IOPC) section 22 post-incident guidance following a death or serious injury during arrest, in or following custody or after a firearms incident. It also outlined the findings of the review of protections for armed officers.  
The PFEW said this 325-word conclusion made it look like the Home Office had forgotten about the review, commissioned by former Prime Minister David Cameron in 2015 in the wake of the Paris terrorist atrocities, when there were major concerns over a shortage of firearms officers nationally to deal with a similar attack in the UK. 
PFEW vice-chair Ché Donald said: "This review is a sorry and disappointing post-script to a long, flawed and drawn out process. Quite how this will enable us to recruit the numbers of firearms officers we need to mitigate not only the terror risk, but also the rising tide of violent crime, is not clear." 
He added: "About the only positive thing I can find to say about the whole way this review process has been handled is that it recognises the distress that IOPC investigations and legal processes cause for officers, and it concedes that in a number of cases IOPC investigations take too long." 
As well as stating that the right legal and procedural protections are in place for officers following a police shooting, the review found that in "a great majority of incidents officers were dealt with as witnesses rather than suspects". 
And it said post-incident procedures used in the aftermath of 2017's attacks in London, when four terrorists were shot dead, worked well and were concluded quickly. 
It added that the length of time taken to conclude IOPC investigations, inquests and sometimes further legal proceedings following a fatality causes distress to both officers and families of the deceased and, in a very small number of cases, the period of time has been significant. 
It did, however, find that the average length of an independent IOPC investigation has fallen and improving the timeliness of its investigations remains a key priority to avoid distress to families and police officers. 
It said the Home Office is leading work to look for further improvements to make the process simpler and quicker, but the police also have a role to play in reducing delays, along with other partners. 
Home Secretary Sajid Javid said: "Firearms officers are highly-trained professionals who do a uniquely challenging job – putting themselves in harm's way to protect the public and taking split-second decisions on whether to discharge their weapons. 
"Any use of force by the police must be proportionate and necessary and the public must have confidence that investigations following a police shooting incident are independent and robust. 
"But we must also make sure armed officers feel empowered to use their skills and experience in order to save lives in the most dangerous situations." 
The latest Home Office figures show that the number of firearm officers recruited increased by three per cent to 6,459 in the year to March 2018. 
The Home Office sought to train and deploy an additional 1,500 following the Paris attacks but it is understood there remains a shortfall of 600 firearms officers nationally. 
The IOPC guidance, which became effective on Thursday, "sets out a police officer's responsibilities and duties in the period immediately following a death or serious injury during arrest, in or following custody or after a firearms incident". 
The Government supported the new rules as they strike the right balance between the need for robust investigation while supporting firearms officers in the line of duty. 
They include a preference that police witnesses should be separated after an incident, but also give senior officers the operational discretion to use alternatives, such as recording proceedings on body worn video. 
The PFEW said it had outlined concerns when the guidance was issued for consultation in October, most notably about: the separation of officers following incidents; the anonymity of officers; and the ability to allow officers to review their own body worn video footage before providing detailed statements. 
Mr Donald said: "There was some movement by the IOPC in relation to softening of the language used but we still hold concerns about how it will be interpreted by their investigators." 
The Crown Prosecution Service (CPS) also issued revised guidance that requires prosecutors to take into account the dynamic and often fast-evolving situations police find themselves in when considering whether to authorise the prosecution of an officer. 
The new CPS guidance "takes into account recent court judgments and ensures there is a consistent approach to prosecutions involving self-defence and reasonable force by police".