Review launched into force's handling of disclosure in DJ's sex abuse trial
Surrey Police has apologised for "fundamental failures" in its disclosure process.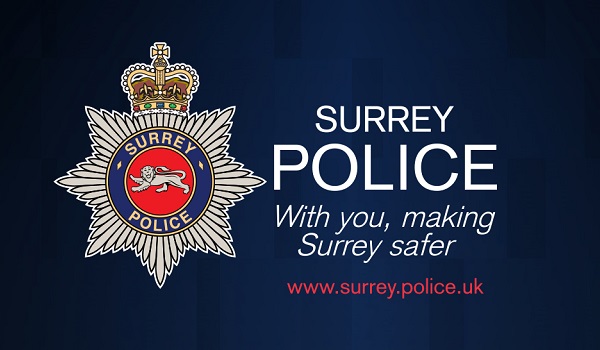 Charges against music mogul Jonathan King relating to the sexual abuse of teenage boys in the 1980s were dropped in June after the trial collapsed. 
Surrey police and crime commissioner (PCC) David Munro confirmed today that he is commissioning an independent review into the investigation, which Judge Deborah Taylor said contained "numerous, repeated and compounded failings".  
He has contacted the chief constable and spoken to the deputy chief constable, seeking a fuller explanation of what went wrong. 
Mr King tweeted yesterday that he does not accept the apology, saying that "I refuse to accept the apology if #SurreyPolice continue to sanction officers lying on oath to judges whilst applying to break down the doors of innocent people".  
He was found guilty in 2001 of child sexual abuse and was sentenced to seven years in prison. He unsuccessfully appealed this a number of times and was released on parole in 2005.  
During his court case in June this year, following his second arrest, Surrey Police revealed that documents from 2000 had not been revealed or contained inaccurate material, and that the court had therefore been misled.  
In January, Chief Constable Nick Ephgrave said there was "a cultural problem with disclosure where it is too often seen by police officers as a thing to be done at the end of an investigation — becoming subsequent to rather than integral to the investigation." 
He added that reports from criminal justice inspectorates and by Richard Horwell QC illuminated a general lack of understanding about disclosure. Changing the current mindset, he said, is an "immediate challenge" for police chiefs.  
The Metropolitan Police Service confirmed last year it had to review every single rape and serious assault case after two rape cases collapsed in one week due to disclosure failures.  
Mr Munro said: "I have read the judge's decision in full and as the PCC for this county I'm afraid it makes very difficult and concerning reading. 
"It is clear to me there were fundamental failures in the disclosure process which have resulted in the decision to dismiss what was an important trial involving alleged victims of serious sexual offences. 
"I am very sorry for all those involved who have been badly let down by this unacceptable and troubling situation. They have been denied the opportunity for a fair trial due to the undoubted shortcomings of disclosure which have been laid bare. 
He added "We are in agreement that a thorough independent review must be commissioned immediately to establish the full facts and scrutinise both this case, and the wider disclosure process within Surrey Police to explore whether this was an isolated incident. 
"Over the last few years the Force has made huge strides in improving how they deal with vulnerable victims and significant resources have been put into investigating rape and serious sexual offences. 
"Clearly something has gone drastically wrong in this case and this must be addressed as a matter of urgency or we risk all that hard work being undone. I will ensure my office carefully scrutinise the review and any changes required going forward to restore the public's faith in this area of policing." 
Birds Solicitors, which represented Mr King, said: "It should be of great public concern that the numerous shortcomings in the disclosure process would not have been discovered but for the determination of the defence team. We have long expressed concerns about this investigation which we consider lacked sufficient objectivity."